Regular price
$199.00 USD
Regular price
$249.00 USD
Sale price
$199.00 USD
Unit price
per
Sale
Sold out
Share
Innovative dog-avoidance launch | 10-80ft launch range | 3 launch directions | Rechargeable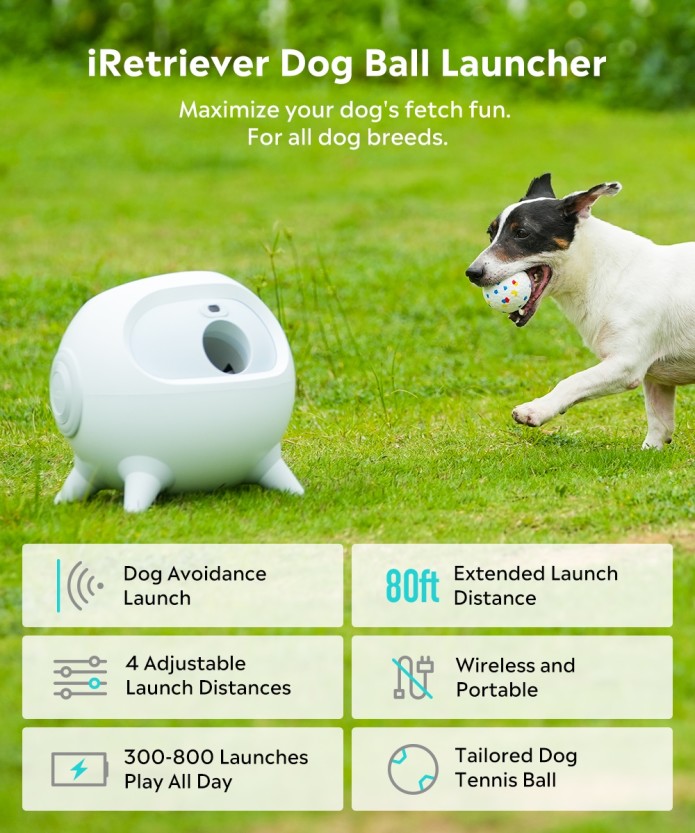 Introducing the uahpet iRetriever Dog Ball Launcher – the ultimate way to take your dog's fetch game to the next level! Our innovative technology provides a safe and thrilling experience for your furry companion, while giving you the freedom to play anywhere you like.

We've enlisted the help of a group of YouTubers to provide their insights on the iRetriever dog ball launcher, and we're thrilled to announce that these videos are now live!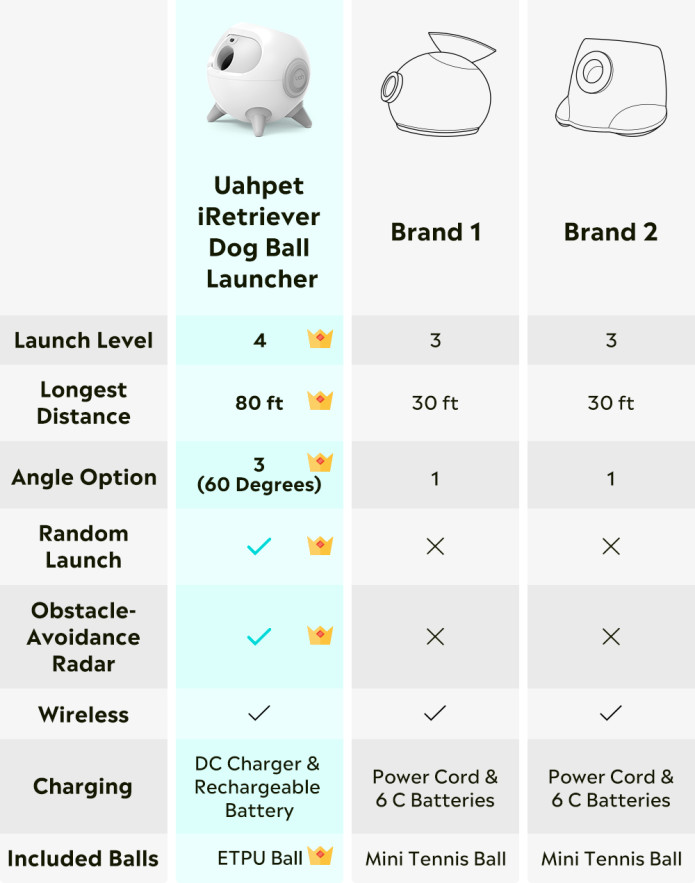 We prioritize the safety of your furry friends. That's why our ball launcher comes equipped with a built-in Tof-Radar with a range of 5.9 feet. Using technology similar to that used in electric cars, our ball launcher can identify pets and people. The iRetriever intelligently adjusts its launching direction in real-time, to avoid directly targeting dogs or children, giving you peace of mind that your dogs and family members can enjoy a safe fetching experience. Trust us to protect your dogs (and kids) during playtime.



Give your energetic pup the exercise they need and deserve with the iRetriever – the ball launcher with world's first range of up to 80 ft. Unlike other dog ball launchers that limit your dog's playtime, our patented technology can launch a ball almost the length of a tennis court. This means your dog can run, jump, and play in a larger space, unleashing their inner athlete and enjoying endless fun.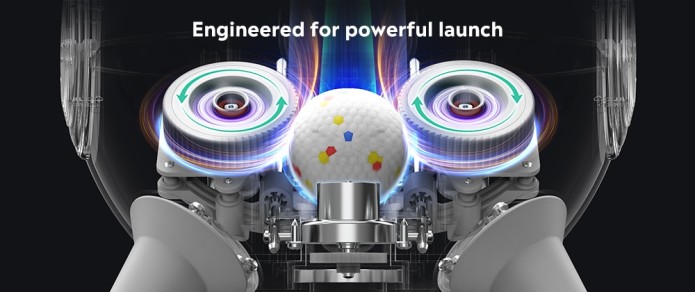 The iRetriever features three launch angles spanning 60 degrees and obstacle-detection technology, allowing for safe and intelligent launching. With more ways to play fetch, your dog will enjoy unexpected angles and thrilling surprises, while you have peace of mind knowing they're playing safely.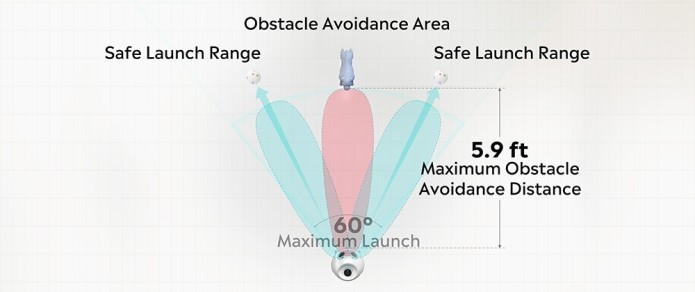 Take the iRetriever with you and your dog wherever you go! Our ball launcher is wireless and chargeable, so you can play fetch in any location – the beach, park, forest, or even indoors. With no need for plugs or urgent charging, you'll be worry-free during trip preparations, and your dog's favorite toy will be ready to go whenever you are.



The iRetriever's 4000 mAh battery capacity ensures extended playtime for your dog's non-stop fetch fun. With 300-800 launches on one single charge, you can play for days without frequent charging interruptions. Get ready for endless fun with the iRetriever.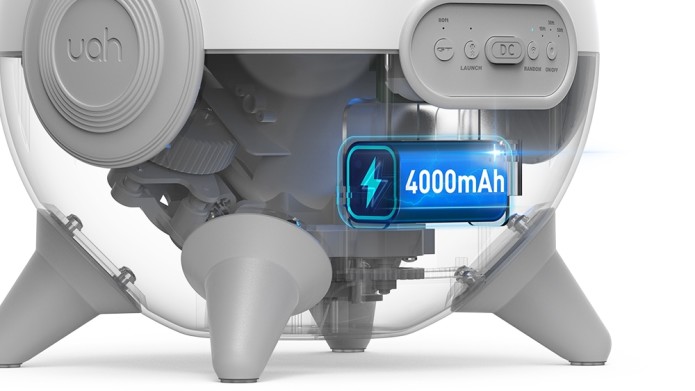 No more rainy day blues! The iRetriever features 4 adjustable launch settings, from 10 to 80 feet, so you can play indoors or outdoors. Just the touch of a button changes the launch distance, keeping your dog entertained and active no matter where you are. Rain or shine, give your dog the exercise they need and love.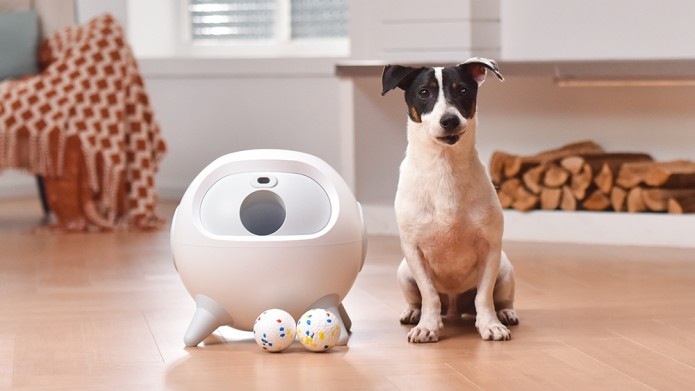 6.3 pounds, making it incredibly easy to transport. Its compact size is much smaller than other dog ball launchers, so you can effortlessly carry it in your trunk without adding unnecessary weight. Take the iRetriever anywhere you take your dog!

The iRetriever's dog ball is made from durable, tear-resistant ETPU material regularly used in branding football boots. It's also large enough to prevent choking accidents while playing. Enjoy peace of mind knowing your furry friend can safely play by themselves while you enjoy some downtime.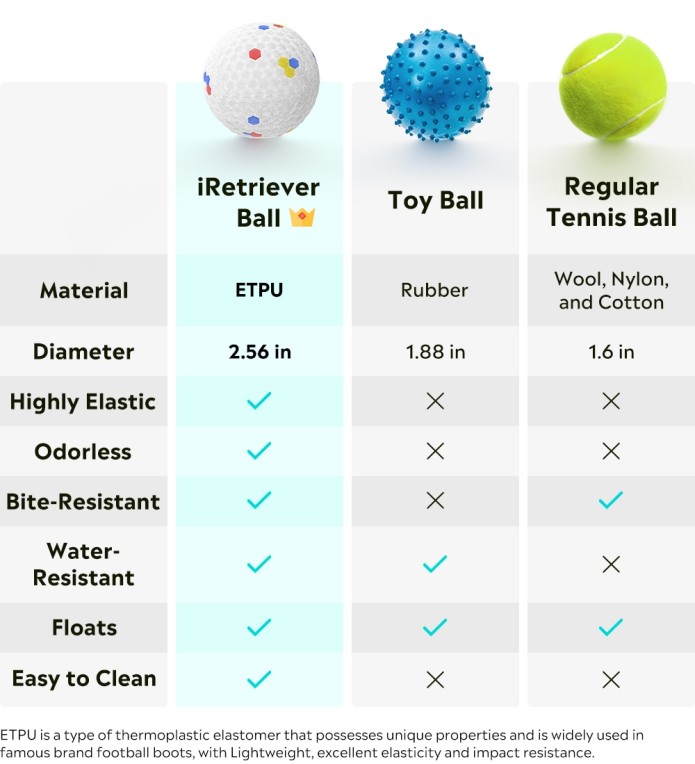 The iRetriever is designed to be easy to use for both dogs and their owners. It has been rigorously tested and calibrated to ensure a constant and smooth launch, with no jamming or sticking, even with mud or saliva on the ball. You can trust that your iRetriever will keep working great, giving you hassle-free launching for endless playtime fun.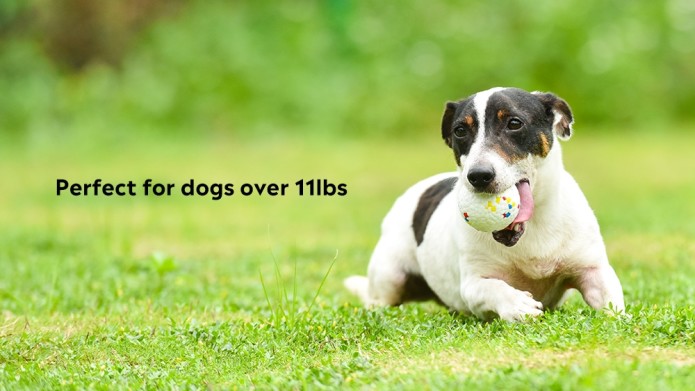 The iRetriever's upgraded engine is specifically designed to be easy on the ears, ensuring a comfortable playing environment for you and your pups. Just turn it on, and your puppy will listen with interest at the low hum as it powers up. Even the most cautious dogs will quickly get accustomed to their new mechanical friend without fear or worry.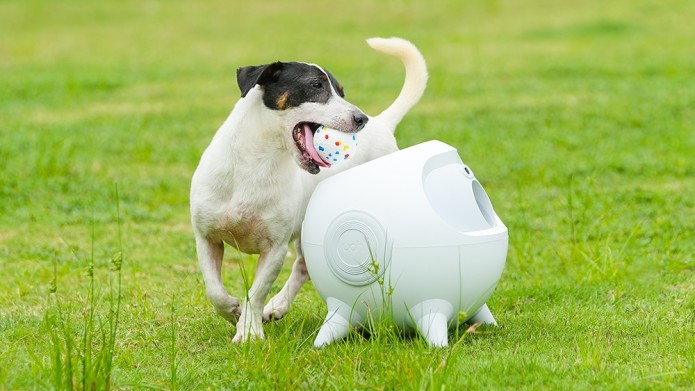 Where It All Begins
The iRetriever was born from the deep love our product engineer Henry, shares with his dog Max. One afternoon, Henry and Max were at the park for their daily game of fetch when one poorly executed throw hit Max in the head, narrowly missing his eye. While Max was unfazed by the incident, it was at that moment Henry was hit with the inspiration to create an innovative dog ball launcher that could reduce the risk of injury when playing fetch. By using a Tof-Radar to detect the presence of dogs in the launcher's danger zone, the iRetriever ensures no ball will ever come close to hitting a dog again.

Why Us
As pet owners ourselves, we get how much our furry pals mean to us. That's why we created iRetriever, a dog ball launcher that goes beyond the rest. We know most launchers lack the strength and power to properly excite and challenge larger breeds of dogs. So, we made a launcher that goes the distance — 80 feet to be exact! With four adjustable levels from 10 to 80 ft, all dogs can fetch with pure joy.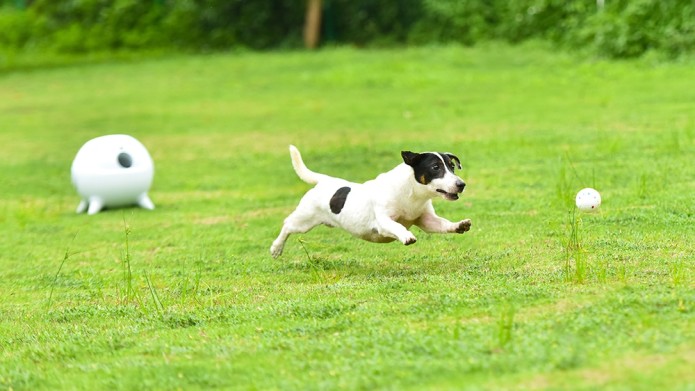 Challenges
While we are, of course, not the first to create a dog ball launcher, we believe our product overcomes all of the main drawbacks that plagued previous iterations. Our launcher is lightweight and portable, powerful, and puts the safety of our pets and family members first.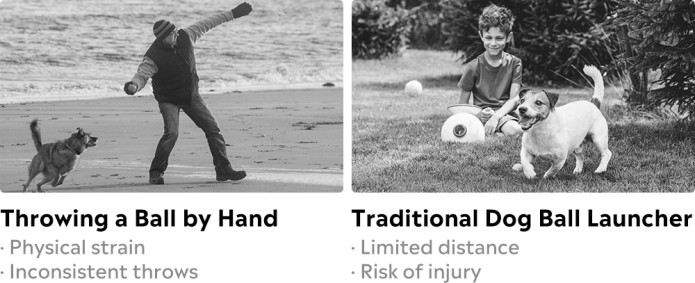 View full details
Shipping

We offer 7-10 days of Expedited shipping and 15-25 days shipping. Big item to the Middle East etc will be refunded if cannot be shipped.

Returns

We offer a 1-year warranty for all items, please contact us if there is any issue and we will be there for you.