Xiaomi's first smart glasses product, the "Mijia Glasses Camera", was open for crowdfunding. The product was developed by Xiaomi's ecosystem company "Honeycomb Technology".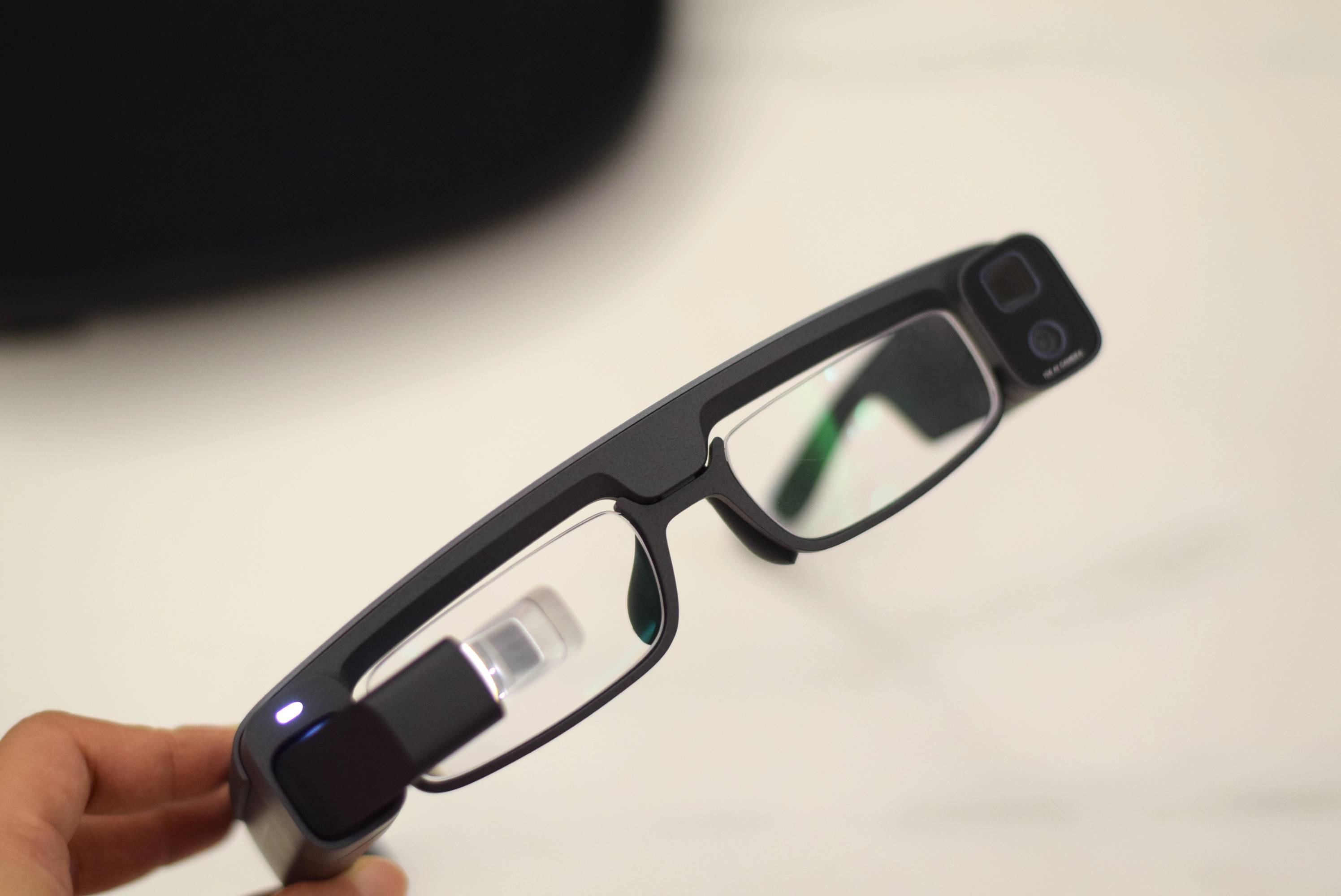 The product is the brainchild of Xia Yongfeng, the former vice president of Xiaomi's ecosystem and general manager of the Xiaomi Mobile Department. This new entrepreneur has a rather legendary career. He has a background in the sciences, and his first job after graduating was as a journalist. His dream was to become "the best journalist in the TMT field".
After joining Xiaomi in 2013, Xia Yongfeng worked on a number of hit products, including the Mi Band, the Mi Robot Vacuum, and the Mi 10 Ultra. In 2020, after completing his last project at Xiaomi, the Mi 10 Ultra, he left the company to start his own business in a relatively rare hardware category: smart glasses cameras.
The challenges of AR glasses
The biggest obstacle to the mass adoption of AR glasses is the current near-eye display technology, which makes it difficult to achieve the best in terms of field of view, thinness, cost, and brightness.
The three main near-eye display solutions used in the AR glasses industry are optical prisms, Birdbath, and waveguides. Each solution has its own advantages and disadvantages: optical prism technology is more mature and can provide the highest brightness of the three, but the field of view (FOV) is limited, meaning that the user can only see a limited field of view through the glasses.
Birdbath and waveguide solutions, on the other hand, have a larger FOV, but the former requires a thicker optical module, making the glasses larger and heavier. The waveguide solution, which can make glasses "thinner", is currently not mass-produced due to low yield and high cost. This is why many AR glasses that use waveguide technology are either too expensive or simply in short supply and hard to find.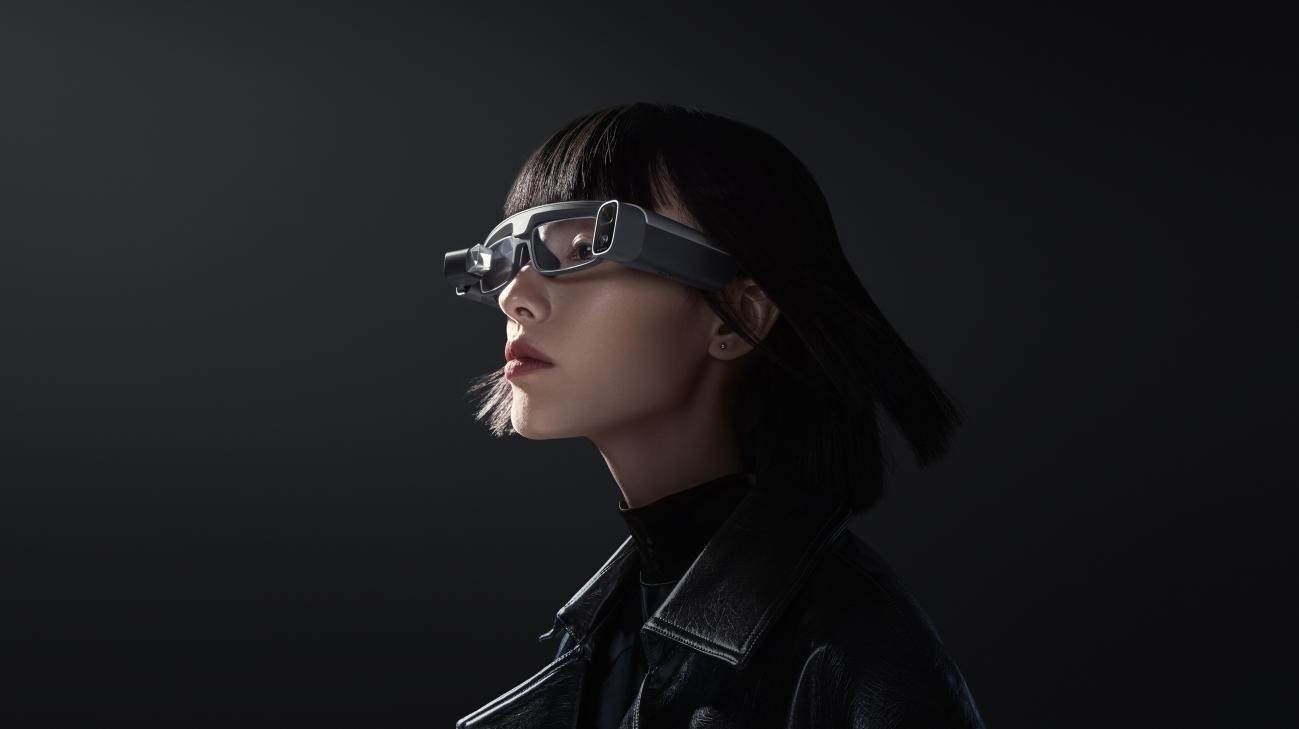 In addition, a common problem with the latter two display solutions is that they are not bright enough, which also makes it difficult for most AR glasses to be used outdoors in bright light, and can only be used indoors. Some manufacturers have even chosen to use green monochrome displays in order to maintain brightness.
In order to balance production, cost, and brightness, the Mijia Glasses Camera uses a freeform optical prism display solution. To further compensate for the brightness, the glasses use Sony's latest generation of Micro OLED silicon-based display panels, with a peak brightness of 1800 nits. This means that users can use them normally in strong sunlight outdoors.
In addition to the optical difficulties, the current barriers to AR glasses include chips and positioning technology. Regardless of whether they are integrated or standalone, the industry needs to consider how to reduce the cost of chips. In addition, AR glasses need to be able to detect the outside world, and 6DoF technology and Slam technology have been mature for some time, but how to achieve them in AR with lower power consumption and higher accuracy is still difficult.
A different approach to AR to C: smart glasses cameras
Aside from the technical challenges, another problem that AR glasses need to overcome in order to become more mainstream is to answer the question of "why use them" to the general public.
The current applications of AR glasses are limited, and common use cases include real-time navigation, real-time translation, notification display, and video viewing. However, these "weak functions" are not very good, and can easily be replaced by smartphones.
How can AR glasses make users use them more frequently? Xia Yongfeng's answer is: photography.
In the United States, there have already been companies that have tried similar approaches. In 2016, Snap launched the Spectacles glasses, which focus on photography. In 2021, Meta also launched the Ray-Ban Stories, which has two camera modules.
However, the Mijia Glasses Camera goes one step further. In addition to taking pictures, users can also see the captured content in real time. The camera on the left side of the glasses (a 50-megapixel wide-angle camera + an 800-megapixel periscope telephoto camera with OIS) can be used to achieve 5x optical zoom and 15x hybrid zoom. Users can also see objects that are a hundred meters away through a small prism in front of their right eye.
Photography operation is very simple. There is a small touch module on the right side of the glasses frame. To zoom in and out, swipe left and right. To take a photo, tap once. To switch between photo and video mode, swipe down with one finger.

To make this glasses camera more "like" a camera, it has an interesting feature called "Time Rewind". If the user misses a beautiful moment because they are too slow to press the shutter button, the glasses will automatically record the 10 seconds of video footage before the shutter is pressed.

Photos are a social tool, so instant sharing and social dissemination are essential. This is also the biggest hidden selling point of the two previous glasses cameras launched by Snapchat and Meta. The photos taken by users are uniquely identifiable, with a slight distortion, and can be quickly uploaded to their respective social platforms.

Similarly, on this Xiaomi product, users can view their captured footage in the Mi Glasses app and share it to social platforms with one click to provide a better streaming experience.

In addition to photography, the glasses also have built-in "Xiao Ai Translation" for real-time Chinese-English translation. The overseas version will support translation in more than 6 languages. In addition, the product will continue to OTA in September this year, adding new features such as "Zoos and Botanical Gardens" and screen casting.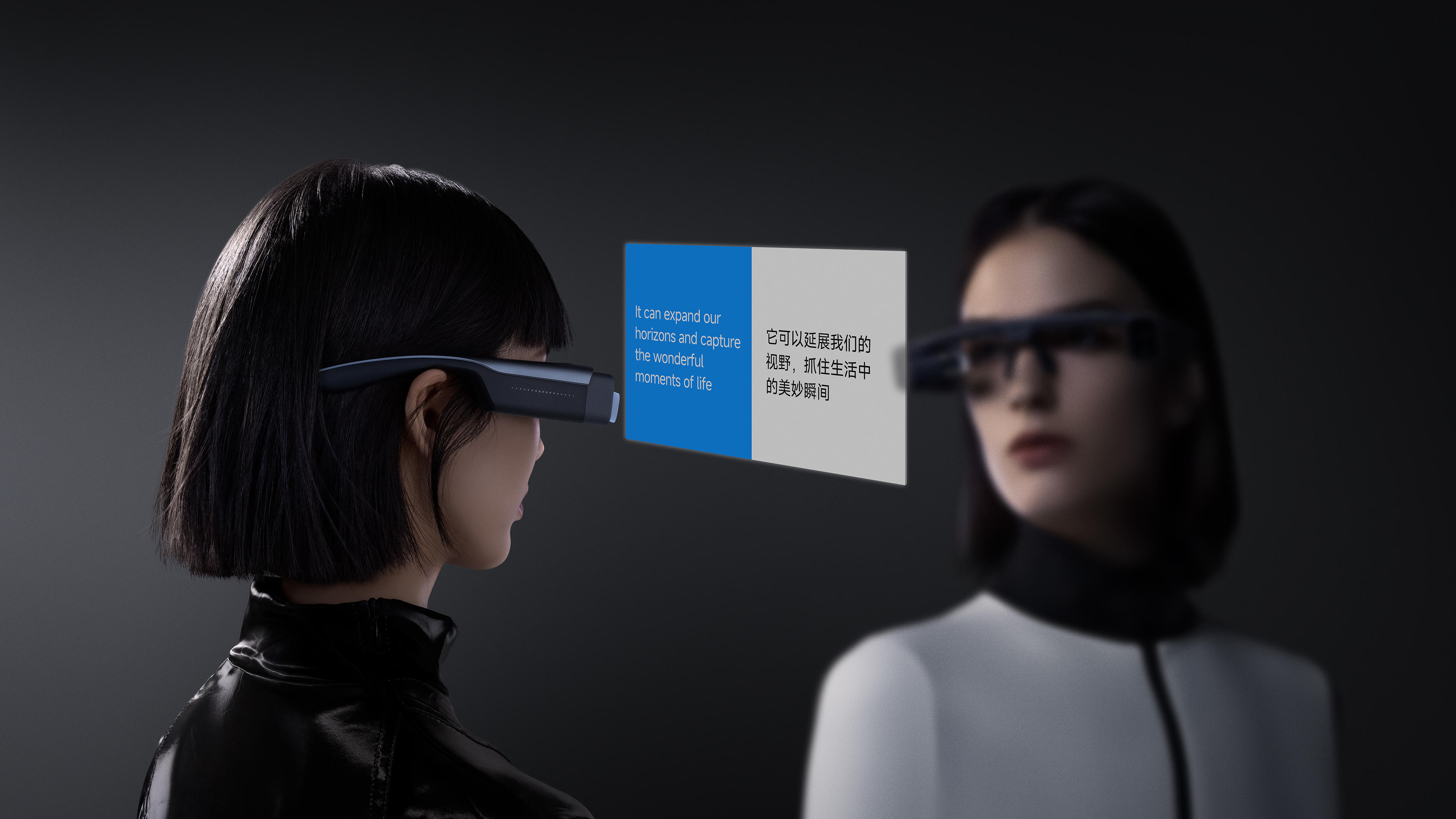 After landing, find your core users

It seems that Xiaomi's first smart glasses product, the "Mijia Glasses Camera", has entered the field of new forms of cameras.

In the face of the shrinking shipments of traditional DSLR cameras due to the competition from smartphones, new forms of cameras have found a breakthrough. According to industry insiders, the sales of DJI Pocket 2 in China last year were about 1 million, and it is growing at a rate of 50% per year. In the future, the new form of camera category will be a product category with millions of units worldwide.

The main reason for the rapid growth of new forms of cameras is scene innovation. Xia Yongfeng said that Leica's success is because it turned a large camera into a mobile camera, allowing users to take pictures in more scenes. The decline in shipments of traditional DSLR cameras and the rise of new form cameras are also a continuation of this idea.

In contrast, the problem with traditional head-mounted cameras is that there is a discrepancy between the content seen by the eyes and the content actually captured. When a camera is worn on the head, the people in the photo may become "little giants". When worn around the neck, they may become "little dwarves".

The glasses camera is parallel to the human eye, so the captured content is more realistic and "what you see is what you get". Therefore, the future users and scenarios of this glasses camera are obvious. For example, it can be used by YouTubers who need to shoot first-person perspectives, concert and sporting event spectators, campers, and tourists.

In Xia Yongfeng's view, the development of any hardware product follows the same path. When it is first born, the market is in a chaotic state with many companies and a small number of users. This stage is in line with the "happy cake" theory, and the industry works together to make the cake bigger.

In the second stage, the strength of companies gradually begins to stratify, and users expand rapidly. In the third stage of the oligopoly era, the industry enters a zero-sum game era, user growth stagnates, and whoever wins one customer loses one customer.

The gradual shift of AR glasses to to C will also follow this path. However, before the three major technical challenges of optical systems, chips, and positioning can be overcome, the only thing that major manufacturers can do is to take the first step in exploration and find their core audience.

For the future, Xia Yongfeng has considered it very clearly. "Find your early niche, then gradually migrate to early mass users." Before that, "first make the photography selling point good."


Finding more innovation around Xiaomi, Please visit Xiaomi crowdfunding