Regular price
$299.00 USD
Regular price
$359.00 USD
Sale price
$299.00 USD
Unit price
per
Sale
Sold out
Share
Whole House Cleaning |100% Chemical Free | Ten Seconds Of Rapid Heating| Eliminate 99.99% Of Bacteria | Food-Grade Materials

Dayoo 
Portable Whole-House Steam Cleaner :
the world's first handheld dishwasher and jet steamer. Wall-mounted and portable, it puts the power of a dishwasher in the palm of your hand, getting your dishes sparkling clean without getting your hands dirty.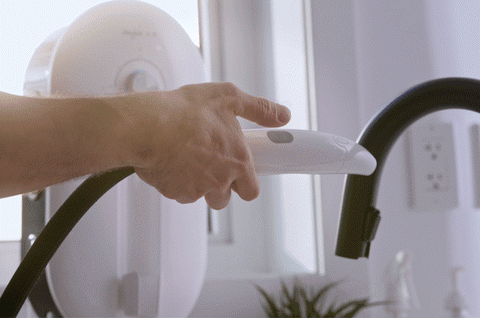 That mountain of dirty dishes is a flashpoint for bacteria -- which even the strongest soap can't fully wipe out. 
But before you roll up your sleeves and dip your hands in dirty, soapy sink water... Take a pause.
Dayoo is here to help.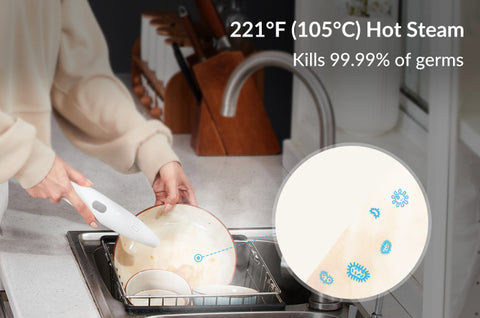 It uses a 221°F (105°C) jet of hot steam to cut through even the toughest dish grime.That's powerful enough to kill 99% of germs and viruses -- all without using soap or filling the sink, so you'll never have to dip your hands in another bath of murky dish water. For spotless dishes, without getting your hands dirty.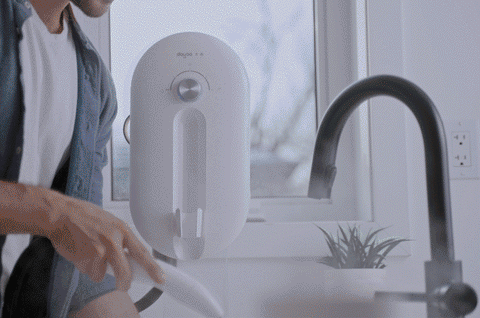 Doing the dishes shouldn't take all night.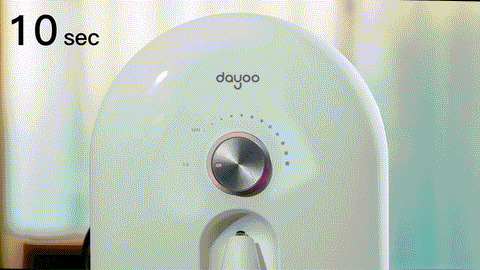 The Dayoo cuts through dish grime fast and saves you time. Simply turn the pressure dial, aim the nozzle at your dirty dishes and pull the trigger. A 0.3 Mpa jet of high-pressure steam cuts through dirt, oil, and grease and cuts down on cleaning time.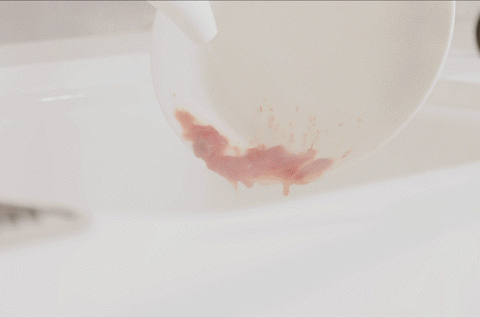 And the Dayoo cleans a dish in just 10 seconds. So skip the elbow grease and drop the ragged sponge -- steam and sterilize your dishes in seconds without working up a sweat.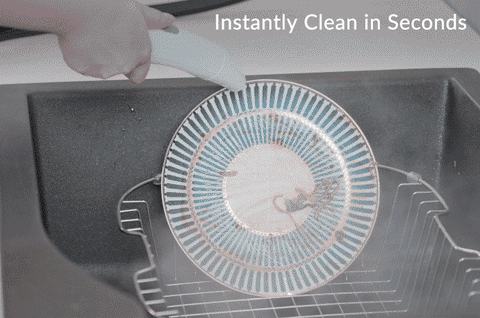 Blitz through the toughest dish grime -- even last night's dried on leftovers. The Dayoo's powerful steam jet breaks down all comers and leaves your plates, pots, and pans sparkling clean. 
With an adjustable pressure setting and additional scouring nozzle for extra-tough jobs, whether you're taking on a greasy frying pan or Saturday's pasta covered plates.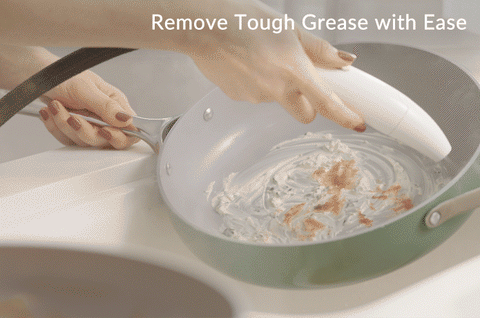 This handheld steam cleaner made of food-grade materials is also designed to clean baby and pet products such as baby toys, baby bottles, pet mats, etc.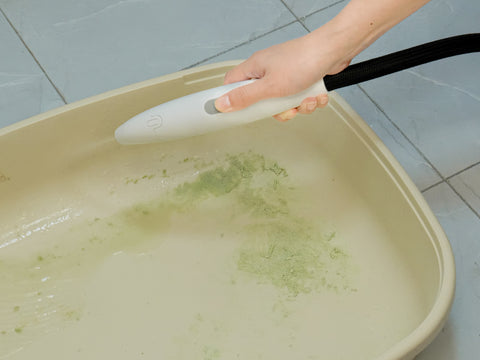 Your kitchen is a warzone -- and it's not just the dishes. When's the last time you really cleaned your sink? How about the countertop? Or your oven?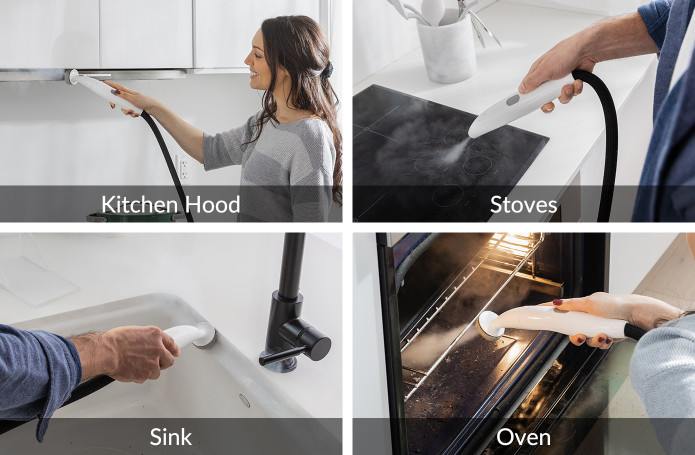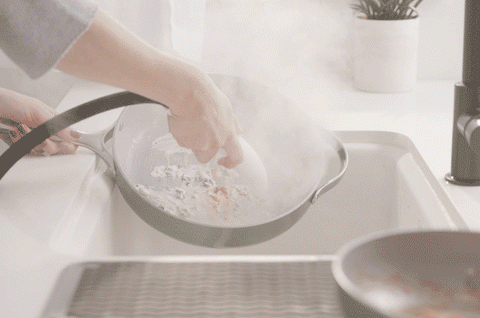 The Dayoo's steam jets are hot and powerful enough to kill 99.99% of germs while washing away shower grime. Leaving behind the shimmering bathroom that was there all along.
And it's IPX6 waterproofed -- meaning you can get your bathroom gleaming again without worrying about any electrical problems.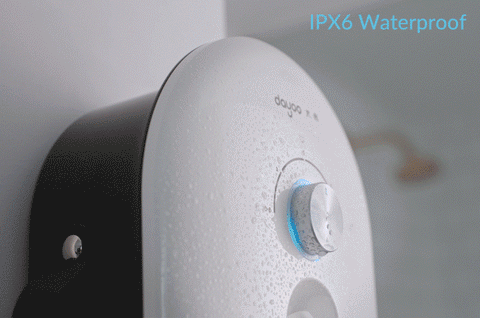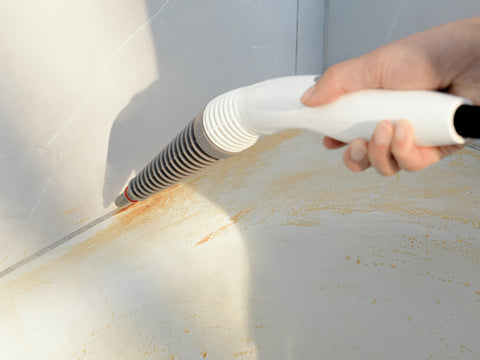 The Dayoo disinfects surfaces and cleans your home without the use of chemicals. So you can relax safe in the knowledge your home just got a whole lot cleaner.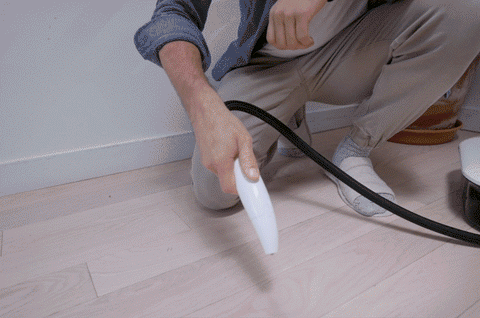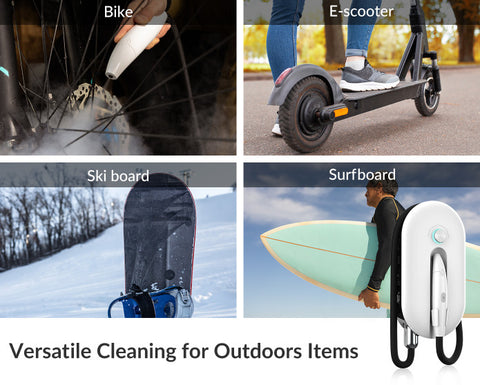 Give your car the deep clean it's been waiting for and get your garage shelves looking like new again. With a full 3-meters (9ft) of cable, you can reach all your garage's trouble zones - even the high-up ones.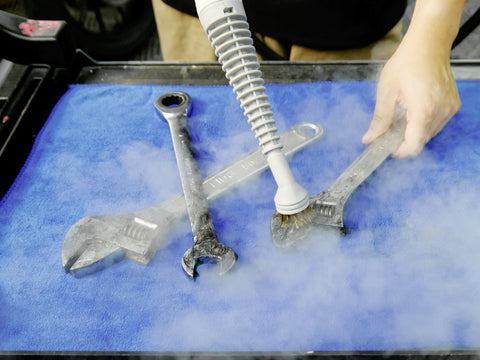 Pets can turn your home into a haven for germs. And baby bottles need extra care, without using  chemicals. 
That's why the Dayoo is 100% chemical-free. It relies on a hot steam jet to eliminate 99% of germs, keeping your dishes, cutlery, and glasses clean without leaving a chemical residue behind. So it's easier on your health, and easier on the environment.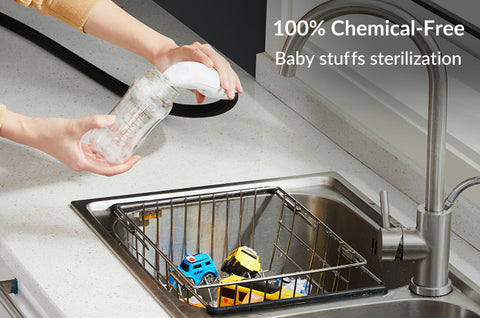 View full details
Shipping

We offer 7-10 days of Expedited shipping and 15-25 days shipping. Big item to the Middle East etc will be refunded if cannot be shipped.

Returns

We offer a 1-year warranty for all items, please contact us if there is any issue and we will be there for you.