Regular price
$659.00 USD
Regular price
$699.00 USD
Sale price
$659.00 USD
Unit price
per
Sale
Sold out
Share
1080P FHD Android TV portable projector at the most cost-effective price from the Xiaomi Ecosystem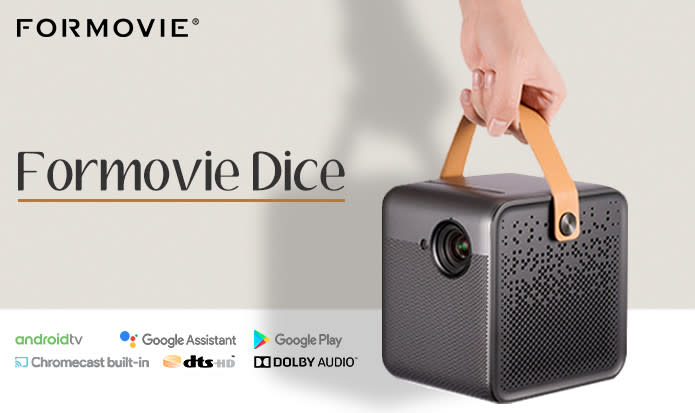 Introducing Formovie Dice— the brightest 1080P FHD portable projector at the most cost-effective price on the market, with up to 3 hours running time allows you to enjoy immersive theater experience anywhere anytime. 
As an important member of the Xiaomi Ecosystem, we are very confident and guarantee the Formovie Dice will be delivered on schedule with industry-leading quality at the best possible price. 
1080P FHD portable projector with 550 ANSI lumens
Official Android TV system and supports up to 4000+ Android Apps
Chromecast built-in
Built-in battery for up to 3 hours running time
Projection size up to 200 inches
Instant autofocus
Google Assistant AI voice control via Bluetooth
Theater quality sound powered by Dolby Audio and DTS HD
±45°keystone correction allows you to place Formovie Dice at any angle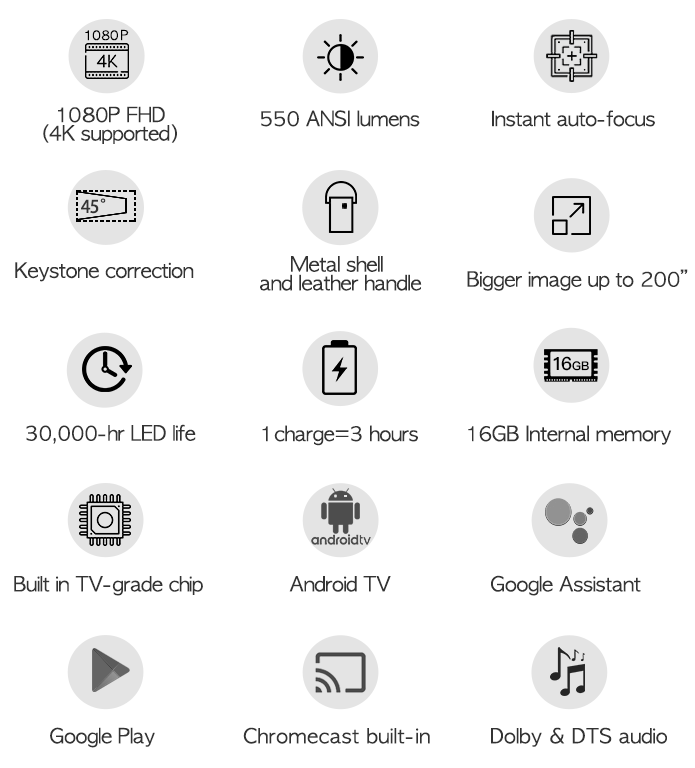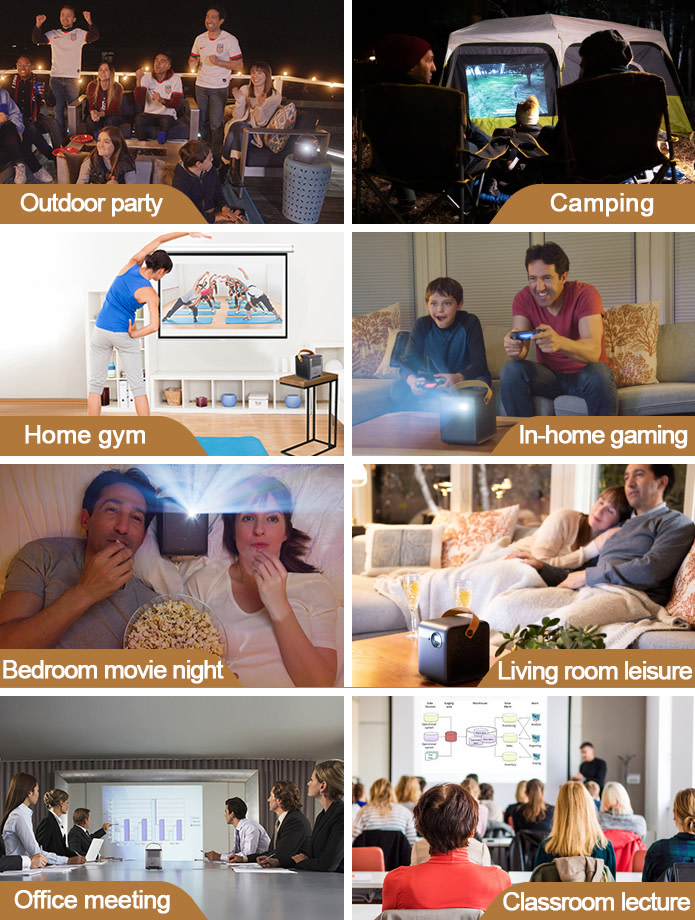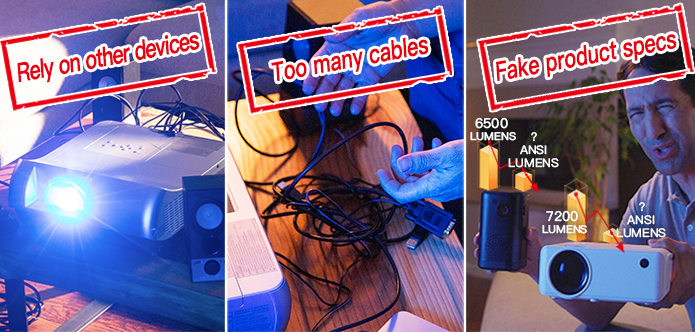 ALWAYS REQUIRES COMPLIMENTARY DEVICES
The traditional projectors do not perform well on their own which always need to work with a complimentary device and therefore limit access to entertainment resources and portability.
TOO MUCH HASSLE TO SET UP
You need to connect the traditional projectors to a power outlet and complimentary devices. It requires proper setup with all sorts of cables. After all this hard work, you will have to find the most central position to place the projector and adjust the focus manually.
FALSE MARKETING
Tech specs provided by the manufacturer are the only information source to consider when making the buying decision. However, different unit standards and false data are making the buying decision more difficult. It is very frustrating when the product you bought does not live up to what they say they can deliver. 
With Formovie Dice, none of the above will be an issue anymore.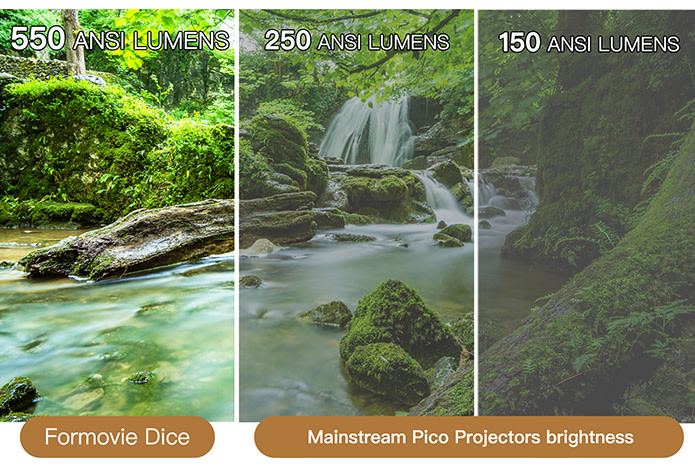 Equipped with a physical resolution of 1920x1080 pixels and 550ANSI lumen power, Formovie Dice delivers the highest brightness and sharpest pictures among other portable size projectors with a similar price range available on the market. Moreover, Formovie Dice supports video format up to 4K UHD, ensures you the best viewing experience you could ever get with a portable projector.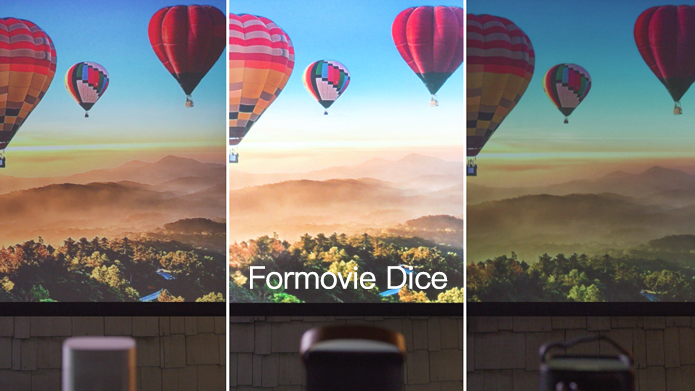 Some of our peers from the same industry lists slightly higher tech specs than their products actually are and deliver products that do not meet customers' expectations. Formovie Dice promises to deliver a high-quality projector with TRUE product specifications and information.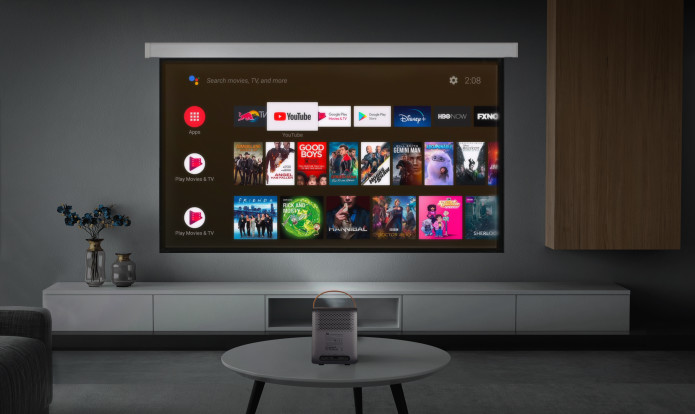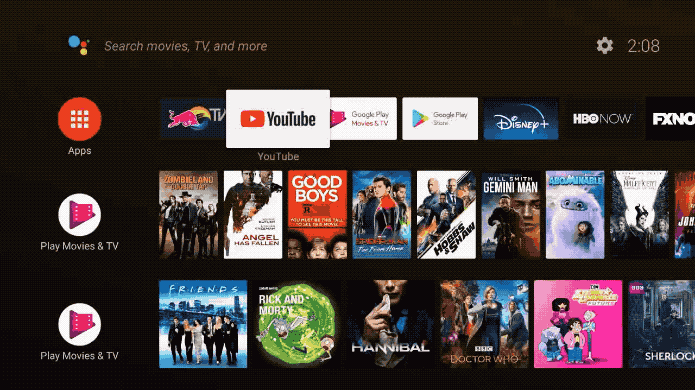 Android TV delivers a world of content and easy access to all kinds of entertainment resources including TV shows, movies, games, music, sports, and TONS MORE! Android TV system is seamless and easy to update to keep the latest content at all times.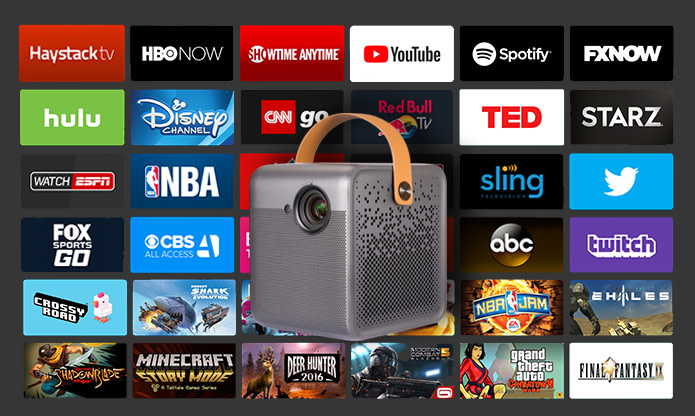 With the Google Play Store for Android TV, whatever you are looking for—from Showtime to YouTube to tons of games—you can always find your favorite.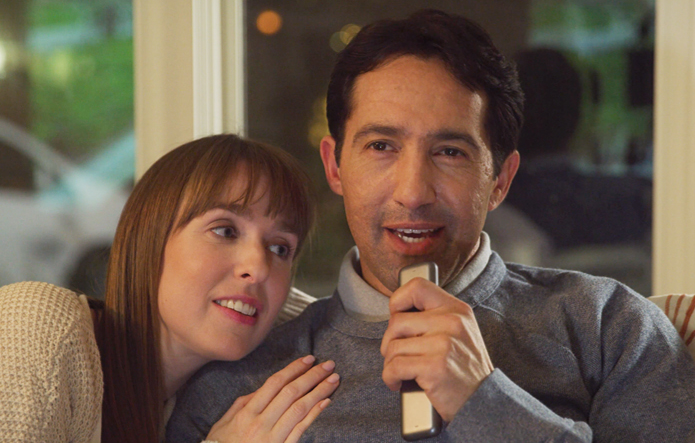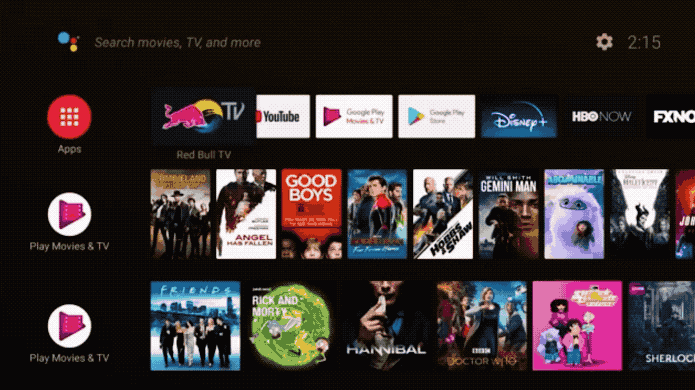 Android TV with the Google Assistant provides a smarter viewing experience. Easily search and watch blockbuster movies, stream apps and enjoy multiplayer games. Ask questions and see answers from Google on the big screen. Dim the lights and control other smart home devices. Or even manage tasks by using your voice. Press the mic button on the remote to talk to Google Assistant.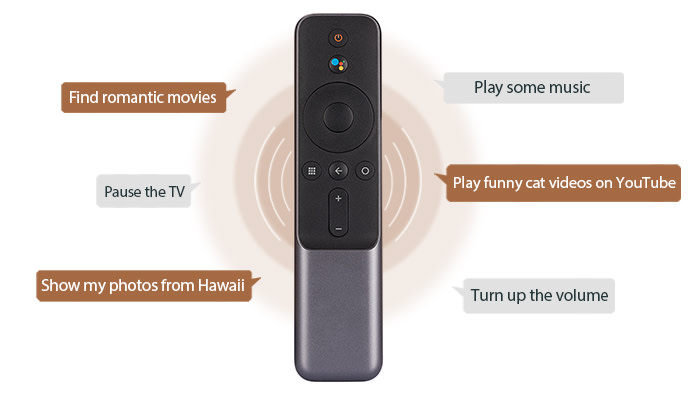 Voice search and personalized recommendations mean you spend more time being entertained and less time hunting for something good.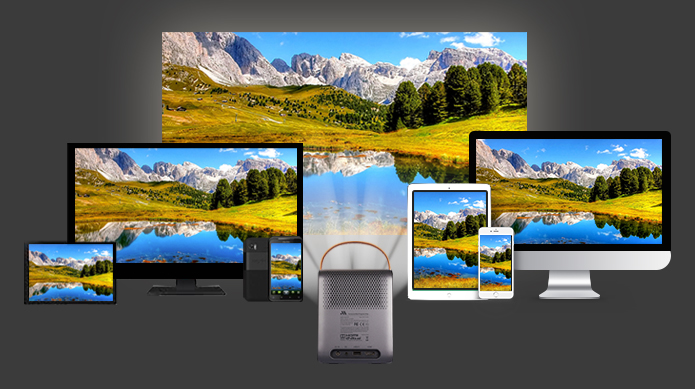 With Chromecast built-in, you can easily cast movies, shows, and photos from your Android or iOS device to your Formovie Dice. Simply tap the Cast button from apps you already know and love to stream entertainment from your phone, tablet or laptop to a bigger display.  With Chromecast built-in, your phone becomes your personalized remote control to Formovie Dice that you can use to search, browse, queue and control what's playing from anywhere in the home.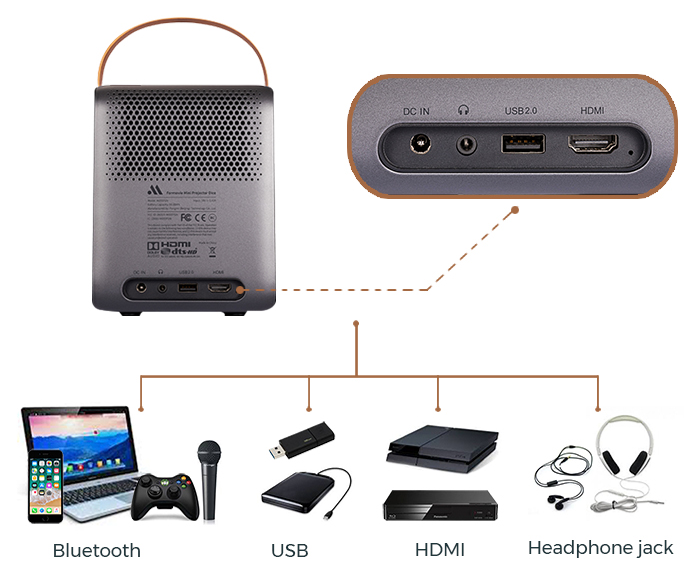 Formovie Dice is connectable through Bluetooth, HDMI, USB, and headphone jack for more entertainment possibilities. You no longer have to rely on WIFI accessibility.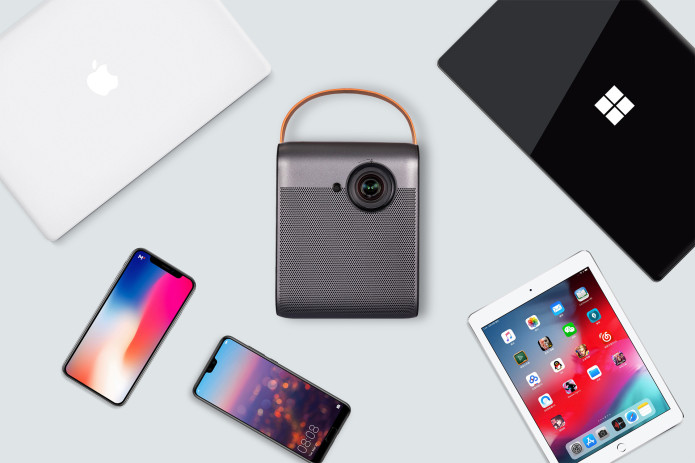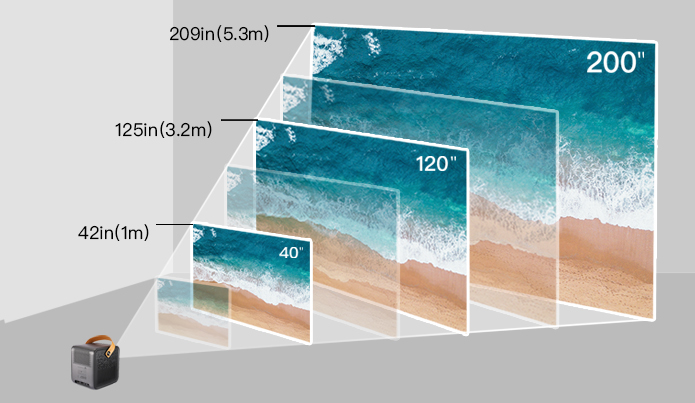 Formovie Dice gives you the amazing big-screen viewing experience with projection size from 40 up to 200 inches. It is recommended to keep the screen size between 60-120 for the best viewing experience. Simply adjust the distance of Formovie Dice from the screen to increase the projection size.


Equipped with a built-in battery of 16,000mAh that lasts up to 3 hours and 16 GB internal memory, all you need for a perfect movie night is Formovie Dice. No need for internet and power outlets.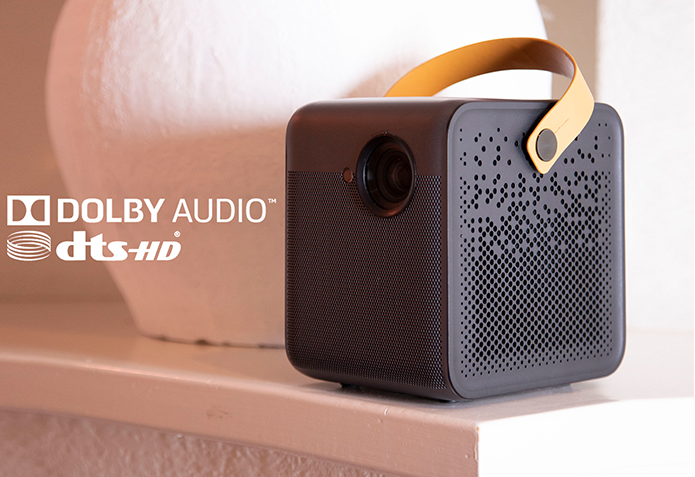 Formovie Dice is equipped with incredible Dolby and DTS audio effects.  You can also use Formovie Dice as an external Bluetooth speaker by connecting via Bluetooth.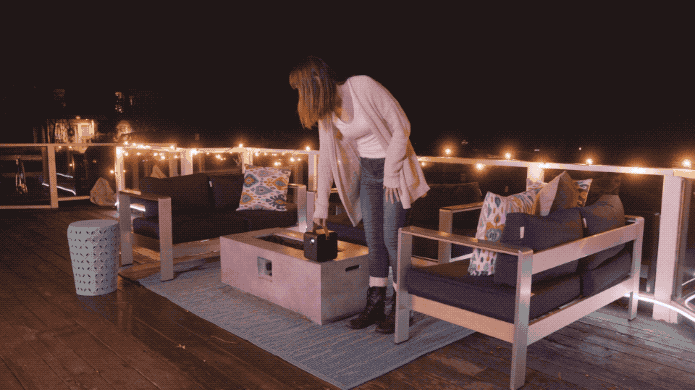 Formovie Dice comes with a 45-degree keystone correction both vertically and horizontally. You can place the projector at any angle but be able to detect and correct distortion both horizontally and vertically up to 45 degrees.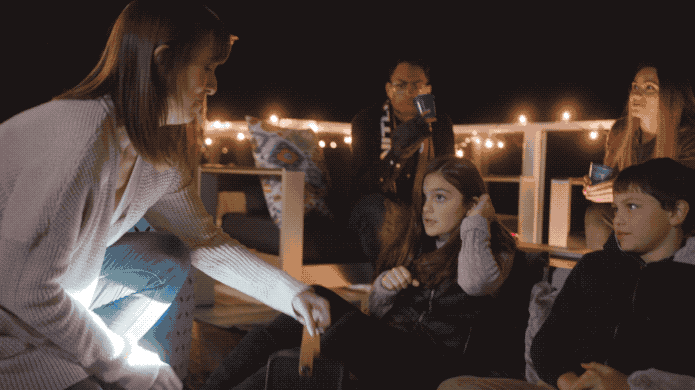 Formovie Dice automatically measures the distance between the projector and the projection surface and adjusts the focus of the projected images within seconds. Ensure the projected image is as clear as possible without you having to focus the lens yourself.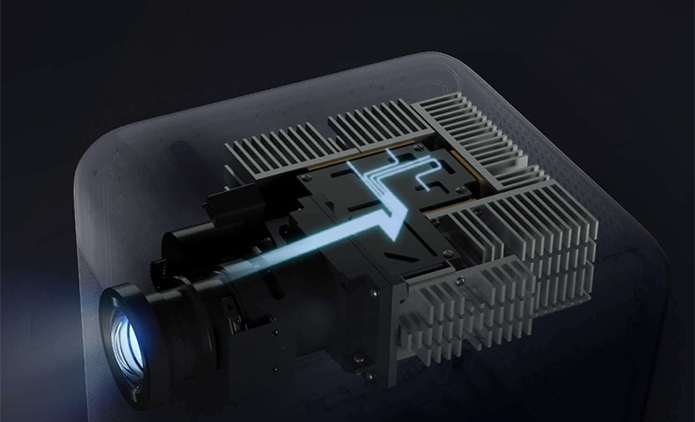 Formovie Dice is designed with a fully sealed optical system, it can effectively prevent dust from entering the optical machine. Therefore, Formovie Dice delivers better colors, higher brightness and extends its LED lifespan up to 30,000 hours, which means you could spend up to 8 hours a day with your Formovie Dice for the next 10 years.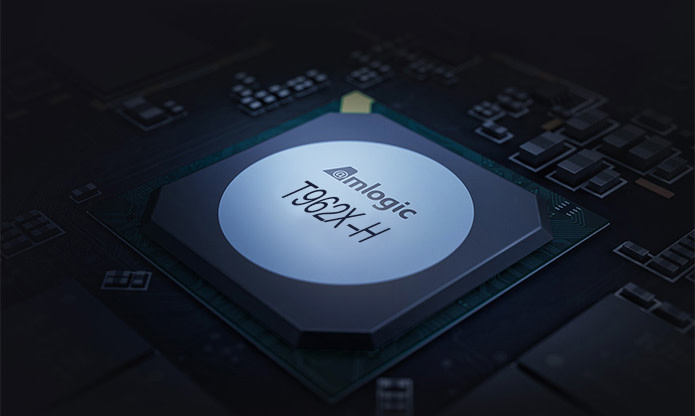 Equipped with high-performance Amlogic T962X-H TV grade chip, which is superior to the ordinary projector chip in terms of system performance and image processing.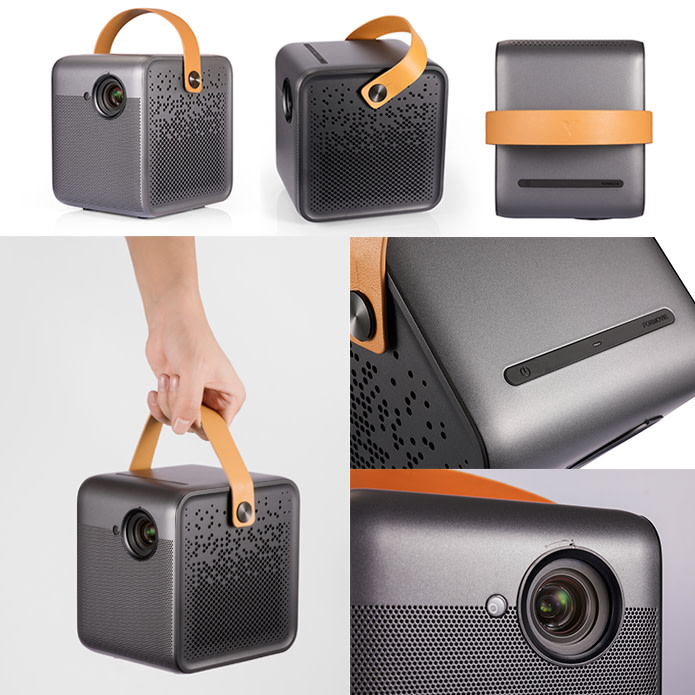 Designed with an integrated metal sell plus a leather handle strap on top and only 155x125x160mm in size, making it compact and easy to carry around. The four-sided mesh design not only ensures the function of heat dissipation but also reveals the aesthetic rhythm.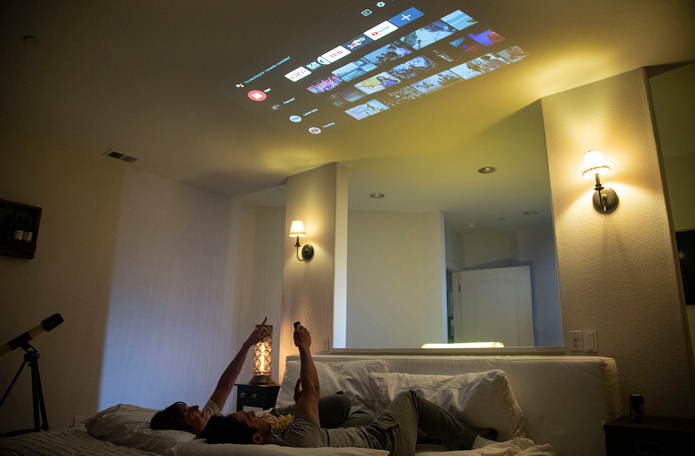 Instead of exposing to the direct light of traditional TVs and smartphones, Formovie Dice adopts diffuse reflection imaging and projects to a larger screen that can protect your eyes from vision loss. Keeping your eyes comfortable while enjoying theater-quality movies.

View full details
Shipping

We offer 7-10 days of Expedited shipping and 15-25 days shipping. Big item to the Middle East etc will be refunded if cannot be shipped.

Returns

We offer a 1-year warranty for all items, please contact us if there is any issue and we will be there for you.