Regular price
$119.00 USD
Regular price
$129.00 USD
Sale price
$119.00 USD
Unit price
per
Sale
Sold out
Share
Once again, we'd like to show our appreciation for your trust and support on IMILAB EC2.
We're so grateful that we have raised $586k after our project released. We could never achieve this without you!
Now, we've decided to end the crowdfunding in Jun. 21st 22:00 EST and the price will be raised. It's a hard decision for us but we can't be on crowdfunding forever and we have to step forward. To backers who already backed us, the delivery is back to normal now and your perks are ready to be sent out and we will start shipping before the end of June.
2020 is a hard time for everyone. As a start-up company, we did not have any experience on this. We kept on improving ourselves and got our backers updated from us, and for this long time, we believe that we had made IMILAB EC2 good enough for the global market and we are looking forward to seeing you in the future.
It's now or never. You still have couple of hours to get the best price ever. So what are you still waiting for, go grab yours before it's gone!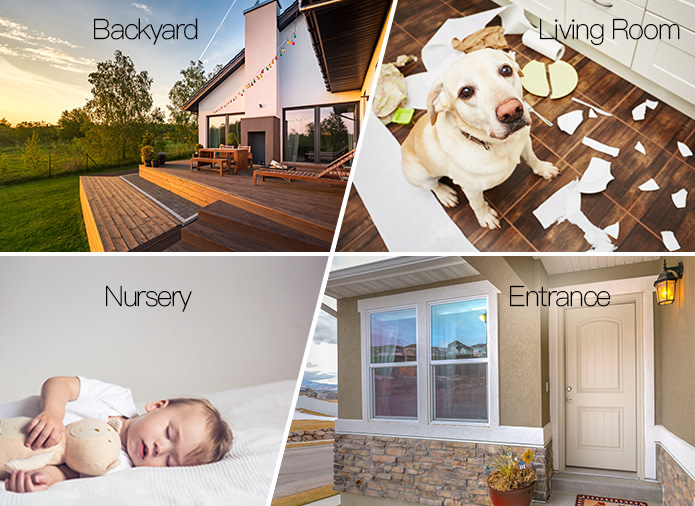 Home security is on every home owner's mind.  No budget to hire security guard? Don't worry! Security camera is the best solution to monitor your home wherever you are & watch over the things in your life you value most.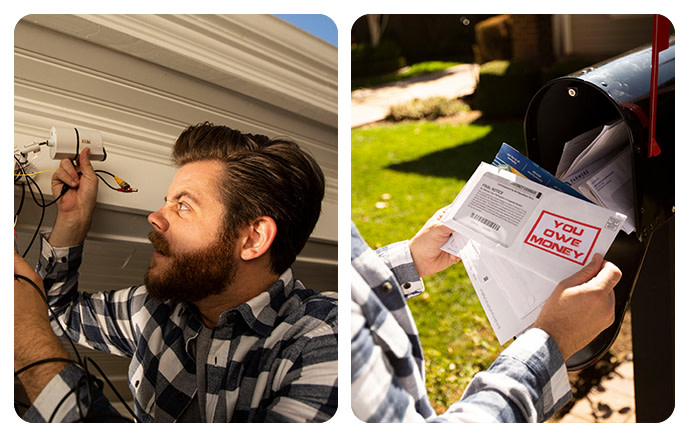 However installing traditional CCTV equipment is really messy and make people frustrated. What's more? You will receive the bill every month, which cost you even more than the cameras.


IMILAB EC2 is a 1080P wireless security camera with best performance in price for an AI system. It can work 24/7 to monitor your home, identifying dangerous automatically. Never breakdown. No vacation. No need to pay salary. It is even better than a security guard.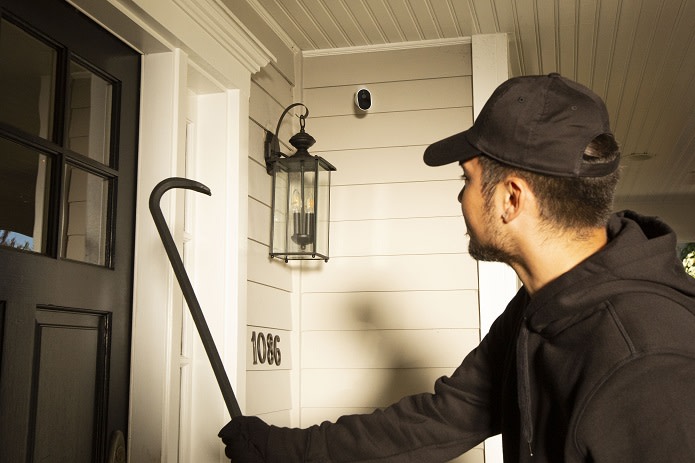 Integrated with PIR and the cutting edge AI (artificial intelligence) technology, IMILAB EC2 can differentiate among human, large pets or other large warm moving objects. If animal is detected,  the system will not send alarm notifications to reduce false alarm. If human is detected, the owner will receive an APP notification quickly. Then, you could open the app to check the status of your home.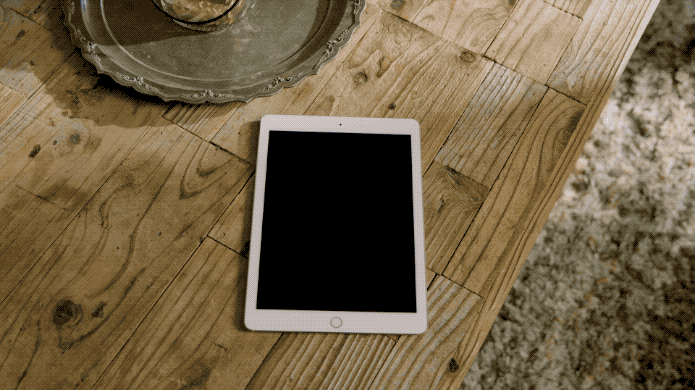 IMILAB EC2 is equipped with high-performance self-driven infrared light which will turn on automatically in low light and enable an effective night vision at up to 100 m (330 feet), so the AI system can keep on working, monitoring dangerous and response quickly, even in the dark.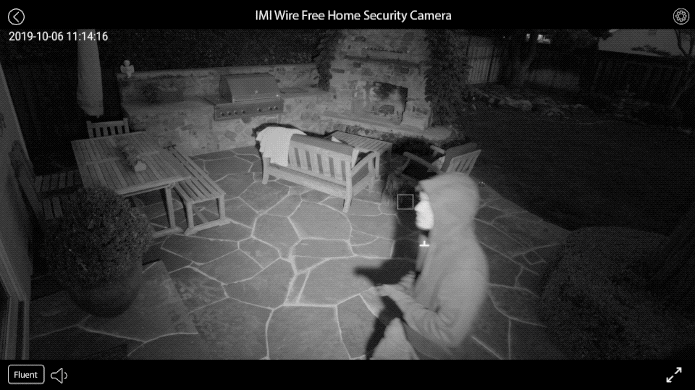 Night vision comparing: IMILAB EC2 vs iPhone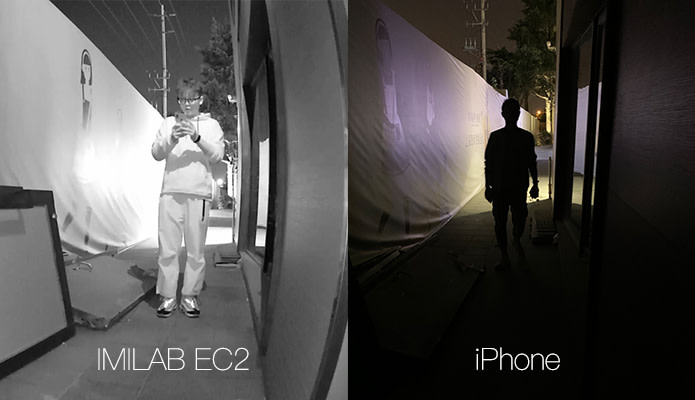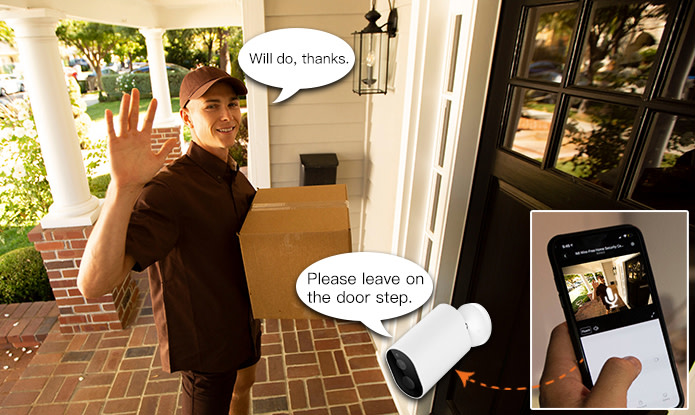 With IMILAB EC2 and Mijia Home APP, you can speak to anyone who is in front of the camera, no matter where you are. With a built-in speaker and microphone,  you can hear the visitor when you open the notification to see a live video stream. You can have a conversation with the visitor not necessarily just at home but you can be at work, on vacation, or literally anywhere in the world.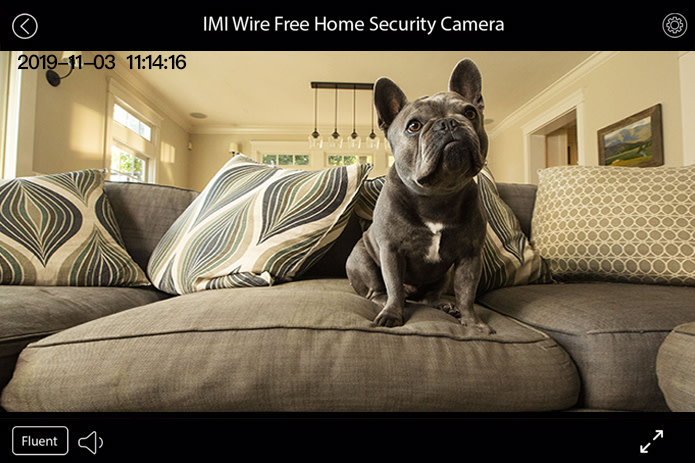 IMILAB EC2 allows you to monitor your home from anywhere and support your safety concerns with ease. Simply view with the Mi Home App via your mobile device and access the camera through the cloud anytime. Shows real-time video and sound in your little one's room. Watch, listen and talk to your babies with your mobile device even when you're away.  You can also keep an eye on your babies at night without disturbing their sleep. Enjoy having a peace of mind anytime anywhere!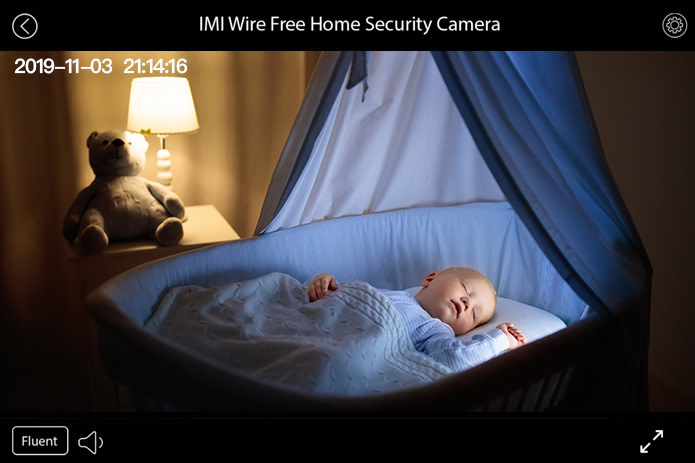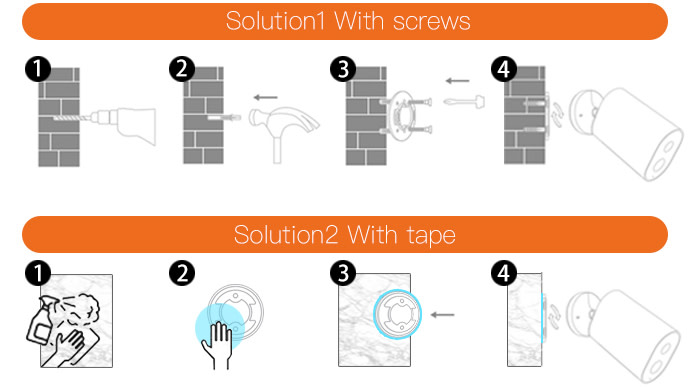 The IMILAB EC2 is easy to setup and can be installed by drilling in the bracket with two screws and mounting the camera. Or with an adhesive backing. Simply place it virtually anywhere, mount the camera and power it on.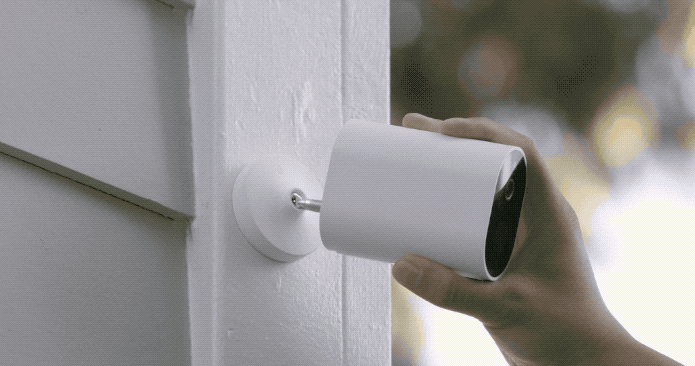 IMILAB EC2 security camera comes with 360° adjustable ball joint holder frames bracket set which allows you to adjust different angles easily.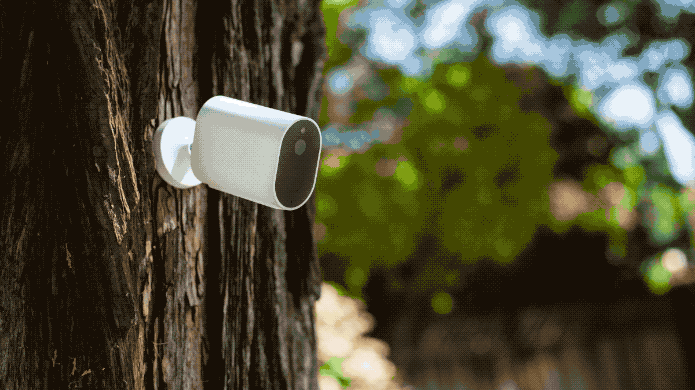 IMILAB EC2 camera systems are small, really easy to use and install by yourself – just attach them to any flat surface, indoors or outdoors, doorway, backyard, garage or even on the trees. With no drilling or wires to hide.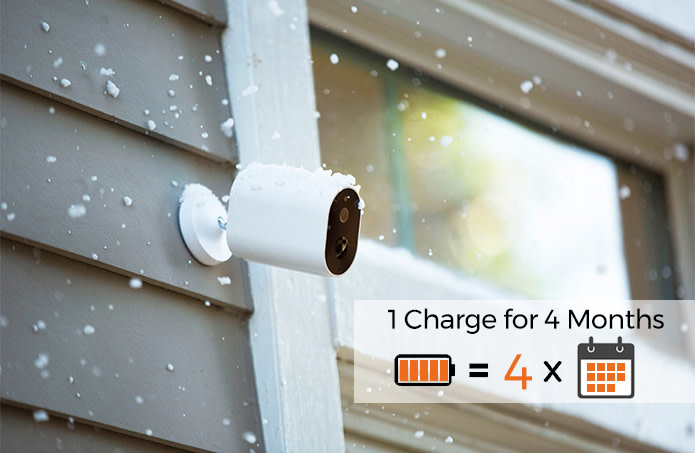 IMILAB EC2 consists of a built-in 5100 mAh lithium rechargeable battery and do not need to constantly be plugged in and recharged. The battery can support the security camera to operate for 120 days on one single charge and only need to be charged 3 times per year. It can be easily unfixed to recharge or you can even just charge it with a power bank directly.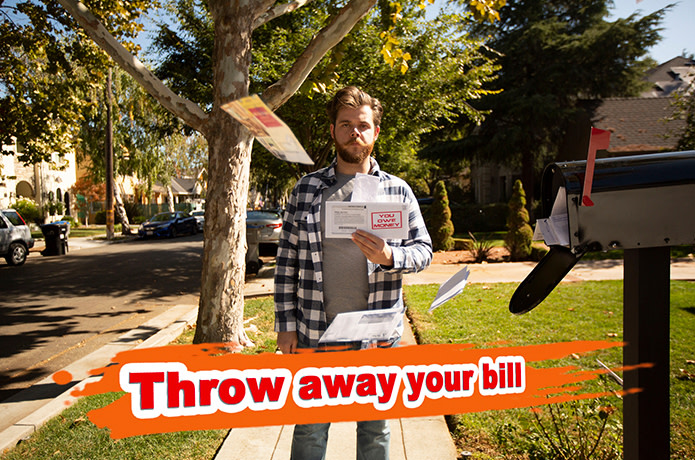 If you want the peace of mind that comes with having a home security system but don't want to break the bank paying high monthly monitoring fees for negligent manpower monitoring, IMILAB EC2 is the best option for you. IMILAB EC2 home security camera system is DIY and 100% wireless installation. Mount these devices strategically around your home, and enjoy a more robust home security experience. There are no monthly fees, installation costs, or long-term contracts required. Equipped with PIR and AI technology to replace manpower, offer you a more reliable and secure home protection system.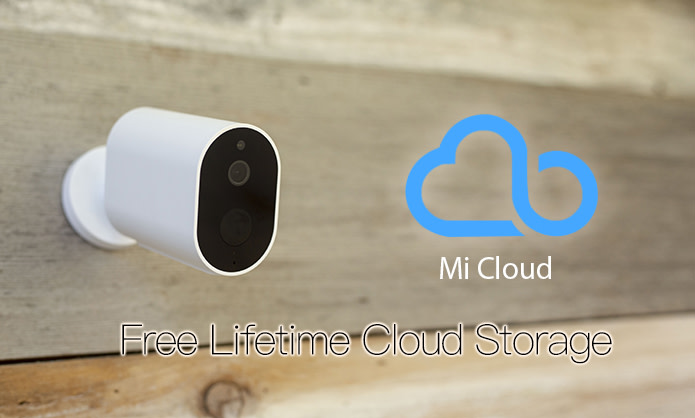 IMILAB EC2 is the first security camera with Free lifetime cloud storage in the market. For even more security, enjoy the free secure cloud storage to stream and download surveillance footages from the past 7 days. Register once you purchase IMILAB EC2 and you can enjoy the free cloud storage service forever.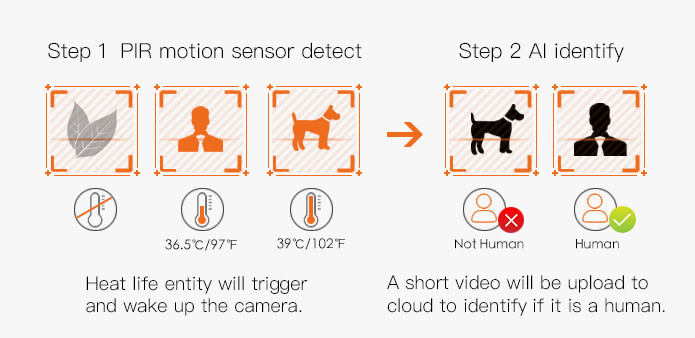 IMILAB EC2 features PIR (Passive Infrared) thermal sensing technology to work entirely by reliably detecting heat-generating moving objects. When someone enters the sensing range (normally 5-14um wavelength), the PIR motion sensor will automatically receive the infrared wave emitted by the human body which is smart enough to detect humans rather than sheets blowing in the wind.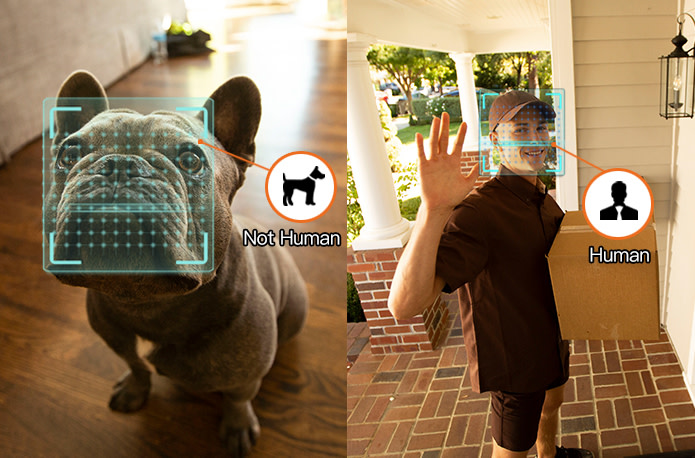 To reduce false triggers, combining the AI (artificial intelligence) technology to differentiate among human, large pets or other large warm moving objects. If animal is detected,PIR will not send alarm notifications nor recording in the system that help to consume less energy and reduce false alarm.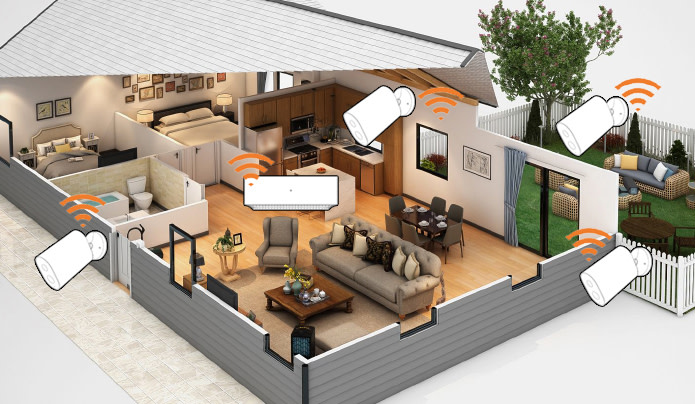 Combination of IMILAB EC2 Wire-free gateway and Wire-free home security camera. The gateway can support up to 4 wire-free cameras with a long range of 100 meter (330 feet), which can cover all desired monitoring place of a house.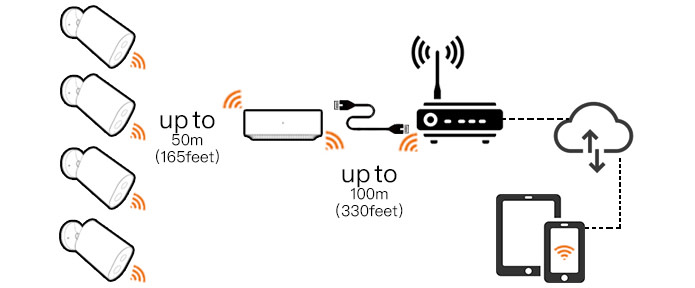 IMILAB EC2 with built-in Cloud DVR and remote viewing allows you to see what's happening in your home & business via phone or pad while you are away. Quick setup, stream high-resolution live video and playback footages using Mi Home APP at any time anywhere you are.


We apply the most recent technologies of manufacture and works with the most sought-after industrial designers of XIAOMI phones. We aim to provide you with long-lasting and stylish-looking smart gadgets that make your life easier. IMILAB EC2 offers a quality design with IP66 waterproof feature, designed to withstand any extreme weather of rain, snow, and temperatures of -4° to 122° F (-20° to 50° C). Operate perfectly in any circumstance to offer you flexibility and stability in your security monitoring.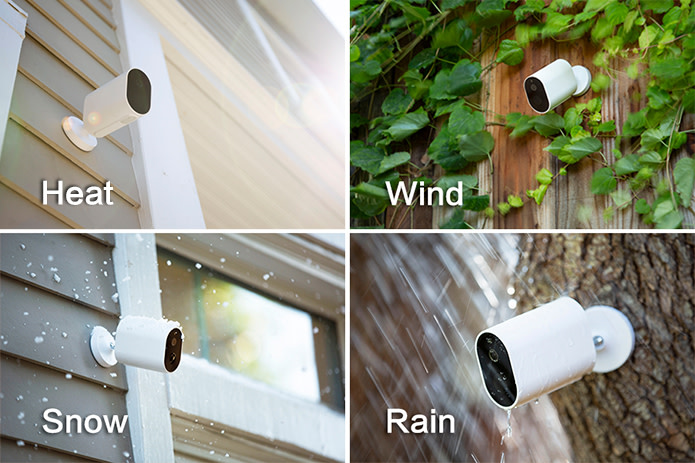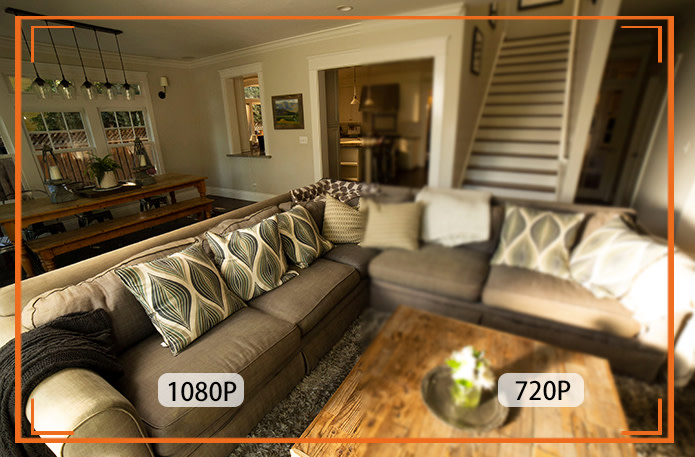 IMILAB Security Cameras provide a resolution of 1080P that is equivalent to Blu-ray quality. It is also equipped with a 120° ultra-wide-angle lens to easily cover more areas in the room and effectively reduce blind spots.
View full details
Shipping

We offer 7-10 days of Expedited shipping and 15-25 days shipping. Big item to the Middle East etc will be refunded if cannot be shipped.

Returns

We offer a 1-year warranty for all items, please contact us if there is any issue and we will be there for you.