Regular price
$129.00 USD
Sale price
$89.00 USD
Unit price
per
Sale
Sold out
Share
MOJIETU Lightning is a super portable and handheld tire inflator, it provides you an easier and smarter way to inflate. Inflate your tires automatically with just one click!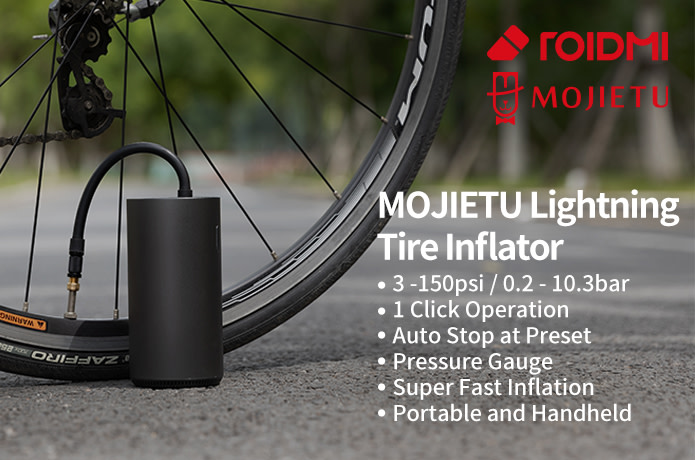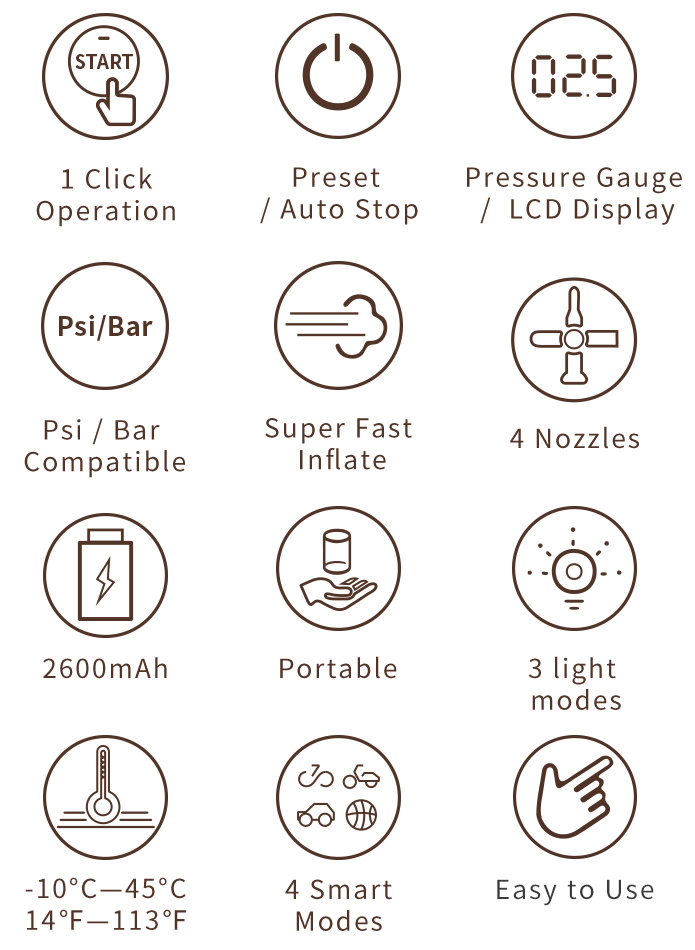 See what others say about MOJIETU Lightning

What would you do if your car tire ran flat in the middle of nowhere at night?
Call a roadside service? Drive miles away to look for a gas station or garage?
Take ages to inflate the tire yourself with a traditional heavy bulky air compressor pump that has no built-in pressure gauge? That means you'll have to keep checking the tire pressure while inflating in the dark.
All these are a waste of your precious time and energy. Also, it can be super frustrating when it comes to inflating bike tires and balls with those flimsy air pumps that never get the job done!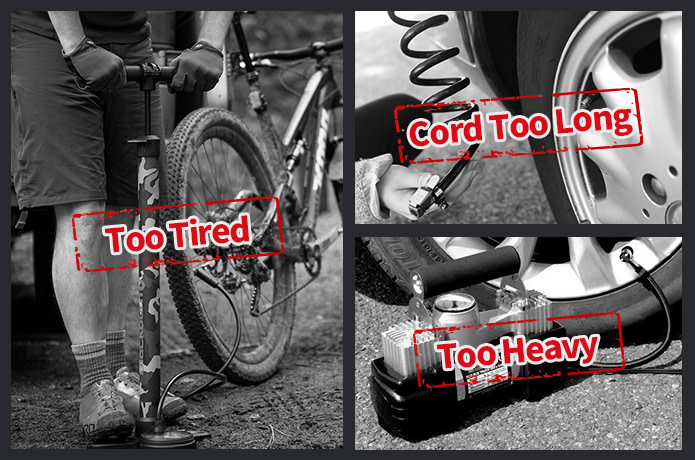 It's time to say goodbye to all those complicated and cumbersome air compressor pumps. Here we introduce this multi-functional and highly performing MOJIETU Lightning that will definitely amaze you!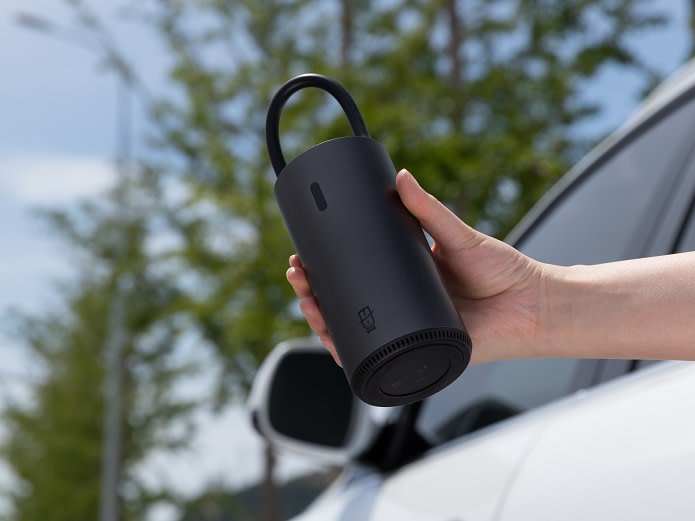 It delivers up to 150 psi that can be used for inflating car tires, bike tires, sports balls, beach balls, swim rings, air mattresses, and other inflatables, etc. MOJIETU Lightning is portable, yet powerful to meet all your inflation needs. Offer you the easiest way to fast inflate a car tire in 9 minutes.

Pressure Level Auto Detection
MOJIETU Lightning has an accurate, easy-to-read built-in pressure gauge. Simply connect the nozzle to the valve of the tire and it will auto-detect the pressure level. The LCD indicator will give you more precise readings and you can also read the real-time pressure easily in the dark.

Auto Stop at Preset Pressure
MOJIETU Lightning allows easy monitoring of air pressure during inflation and auto-stop exactly at the preset pressure to prevent over-inflating the tire. So that you don't need to monitor the tire pressure all the time and can even walk away from the device during inflation.

4 Smart Modes, 1 Press Operation
MOJIETU Lightning provides 4 smart modes for different items: bike, motorbike, car & ball.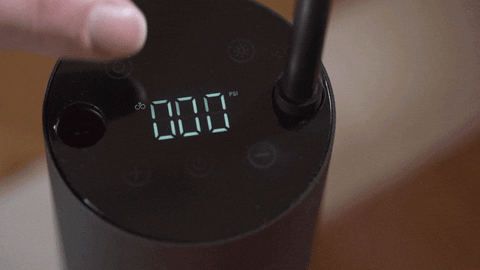 Each mode has a preset pressure value. Simply press the power button to start inflating.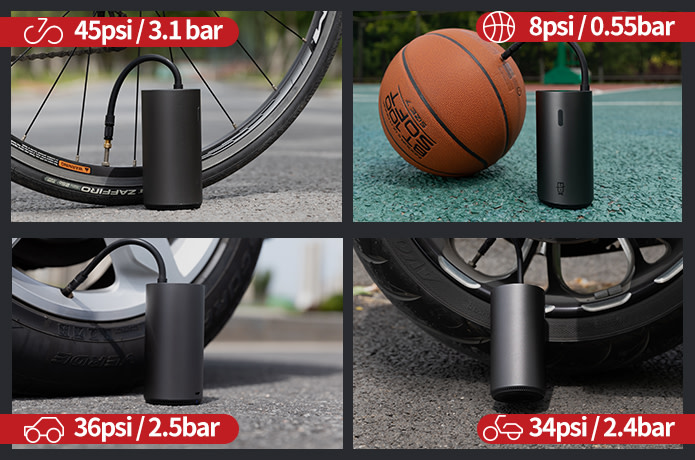 The can size MOJIETU Lightning is lightweight, durable, compact, extremely portable to carry around, and only requires little storage space. It is small enough to fit in your car glove box, fit easily in the motorbike storage compartment, attach to your bike, or packed into your bag. Carry your most helpful tool with you wherever you go.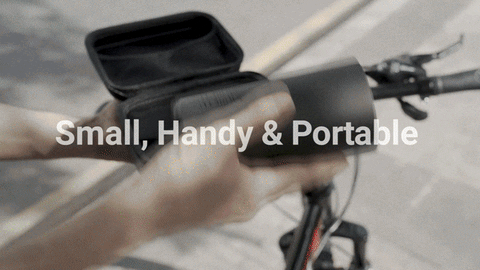 MOJIETU Lightning is designed to be simple to operate with one hand and handy to inflate anywhere anytime.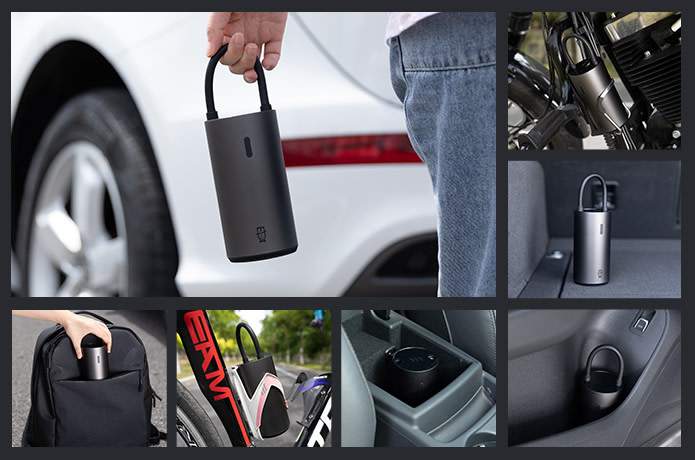 It only takes 1 min for MOJIETU Lightning to fully inflate a flat basketball and 9 mins to fully inflate a flat car tire of 195/55/R15 size. Results in saving up to 8 minutes on inflating all four tires of a car. Thus, you don't have to wait any longer.


2600mAh Lithium Battery
Powered by a fast rechargeable 2600mAh high capacity lithium-ion battery, one charge lasts long enough to inflate all family cars. And with great the standby battery life, a fully charged MOJIETU Lightning can last up to one year without use. Never worry again for any roadside
emergencies!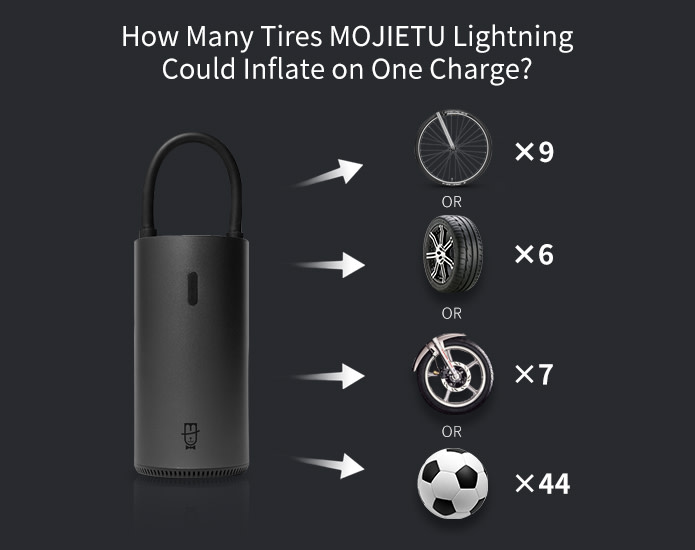 4 Universal Nozzles
MOJIETU Lightning comes with 3 extra nozzle attachments to serve multiple purposes.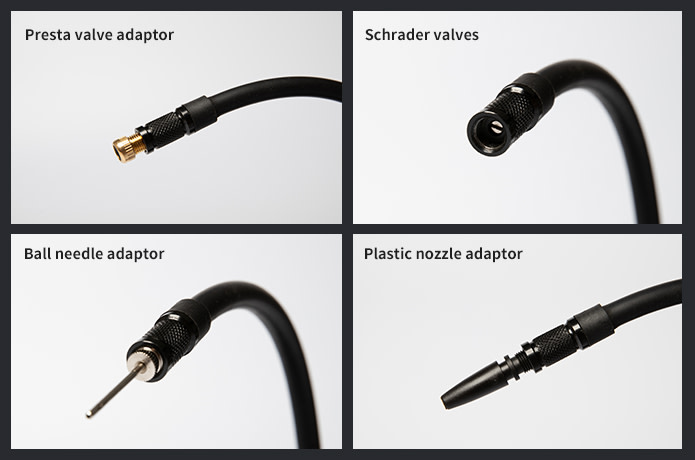 It can tackle most tires and balls on the market, as well as recreational inflatables. 

3 LED Light Modes
MOJIETU Lightning provides great peace of mind with a built-in bright LED light. Not only can it illuminate the tire you are inflating in darkness, it can also turn on the warning light mode to alert passing vehicles. With SOS Emergency Light, MOJIETU Lightning ensures your safety when dealing with night-time roadside emergencies.

View full details
Shipping

We offer 7-10 days of Expedited shipping and 15-25 days shipping. Big item to the Middle East etc will be refunded if cannot be shipped.

Returns

We offer a 1-year warranty for all items, please contact us if there is any issue and we will be there for you.