Regular price
$299.00 USD
Regular price
$359.00 USD
Sale price
$299.00 USD
Unit price
per
Sale
Sold out
Share
Deep clean your floor, remove stains and make it shine like you'd cleaned by hand, absolutely hassle-free!

Accidentally spilled some coffee or milk on the floor?

Have no time to clean the stained floor?

Stubborn stains make you bend and tire out your hands?

Wave goodbye to your mop and bucket!
Handi-mopper is here to do the hard work for you.
Check out this hand-like high frequency mopping robot!
Just like hire someone to mop your floor really hard & fast!
It mops every stain on your floor.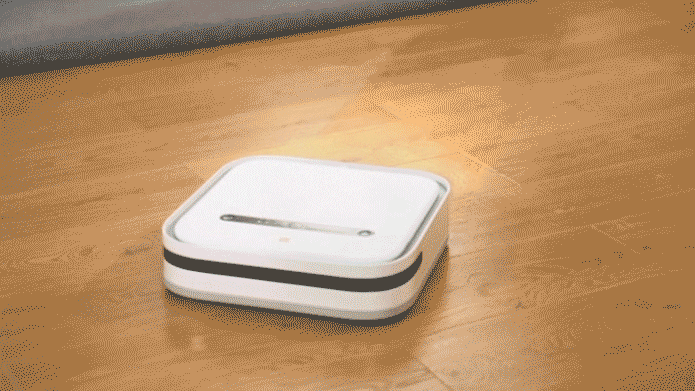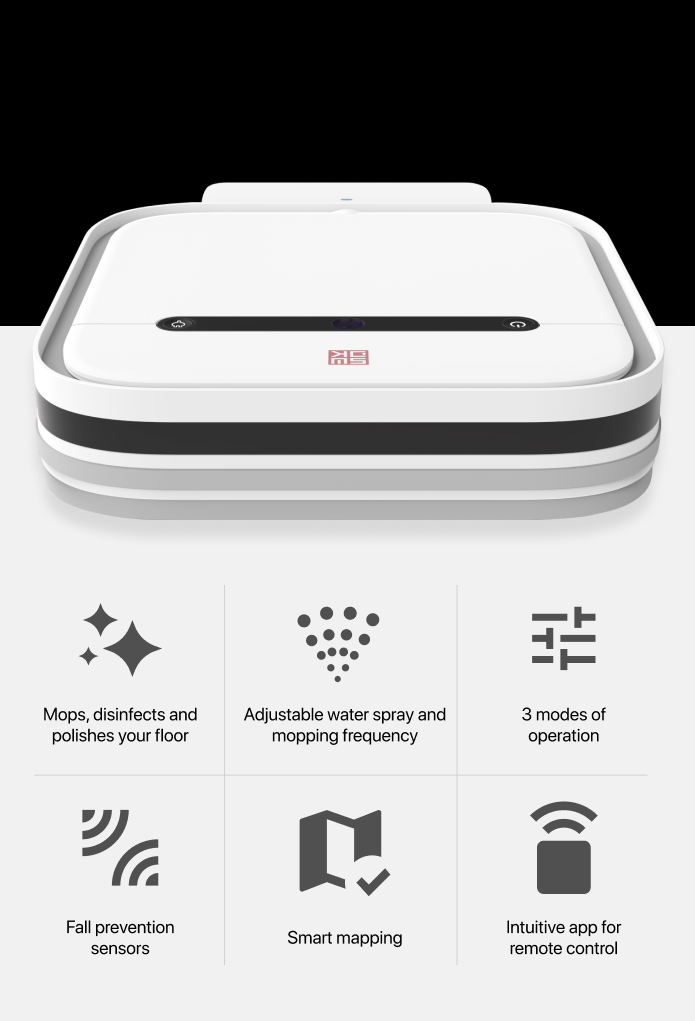 4 invention patents, 6 utility model patents and 2 appearance patents.
& iF Design Award 2020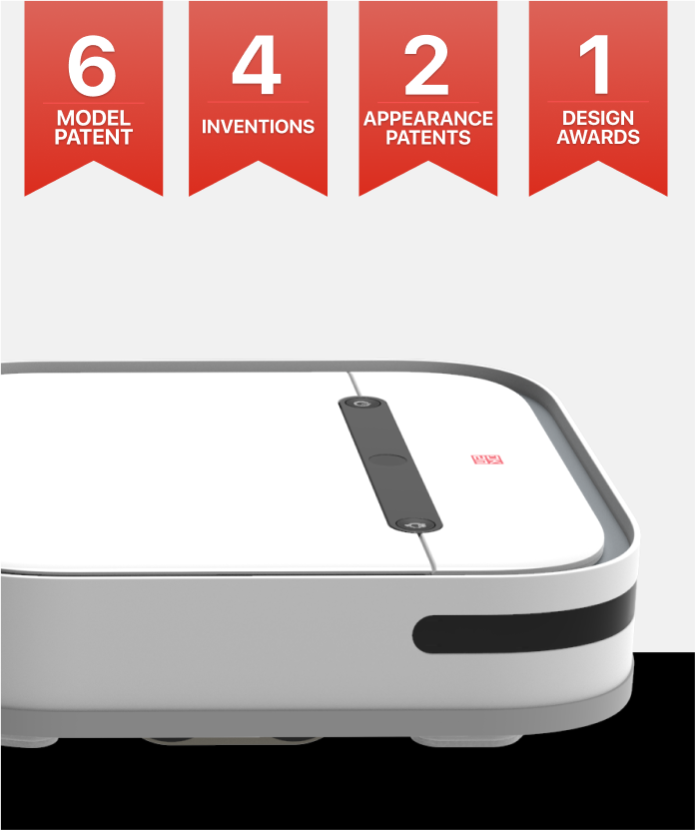 Are you still mopping the floor with your hands, bending down till you're exhausted?
Handi-mopper has got your back. With its high-frequency reciprocating motion, the robot mop's patented dual-fiber pad technology simulates the rubbing action of your hands, leaving your floor clean, stainless, and shining like new!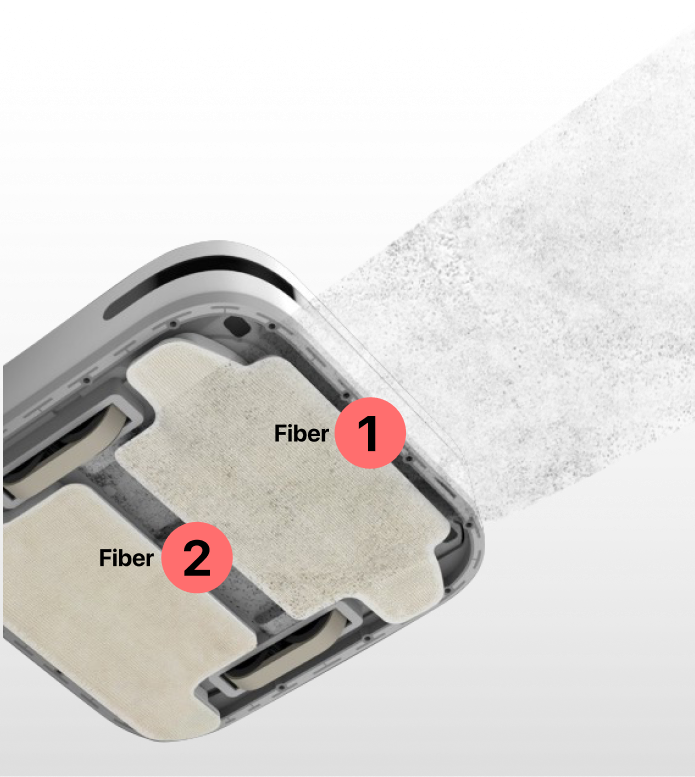 No one likes hidden dirt under beds, sofas, along edges, and in corners. Neither does Handi-mopper. With its multiple modes of operation and a gyroscopic navigation system, it cleans every inch of your floor. Its small size means it can fit under your sofa and furniture, efficiently cleaning all hard-to-reach spaces.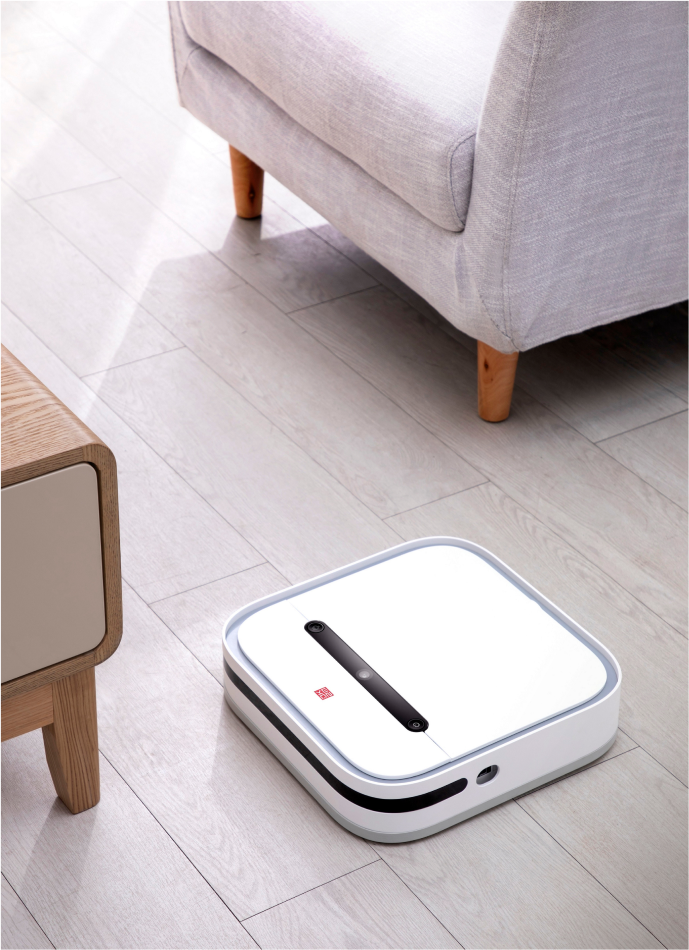 Handi-mopper knows your home better than you do! It uses advanced positioning technology, mapping, and continuous learning to automatically plan its cleaning route for every room in your home. By track recording, the robot locates itself, remembers clean and non-clean zones, and navigates to new zones to avoid omissions and repetitions.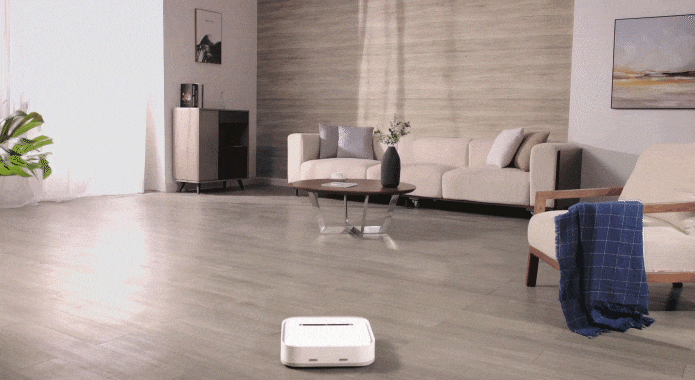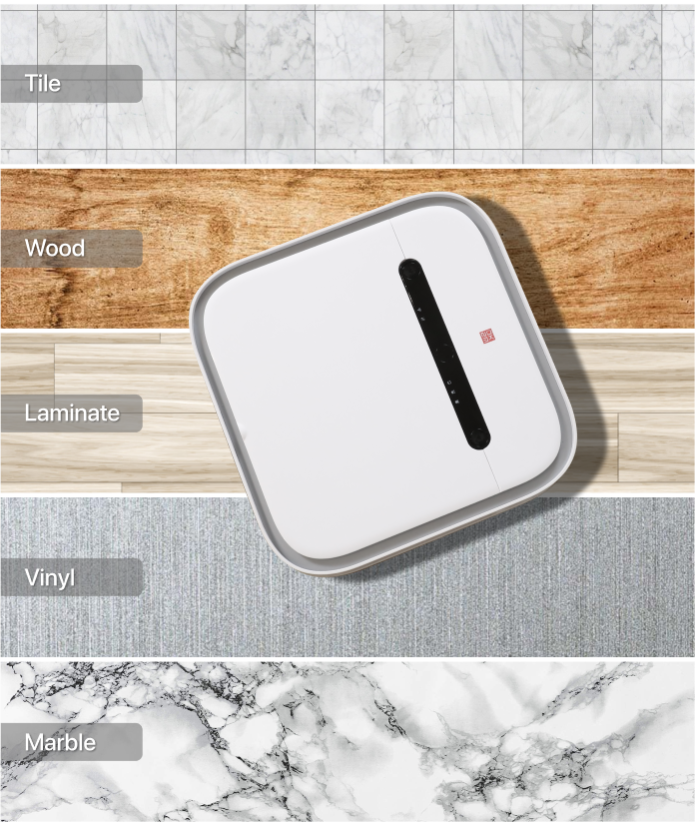 The sleek square design of this robot mop is not accidental: Unlike rounded moppers, Handi-mopper has access to all the corners of your house and leaves no dust there.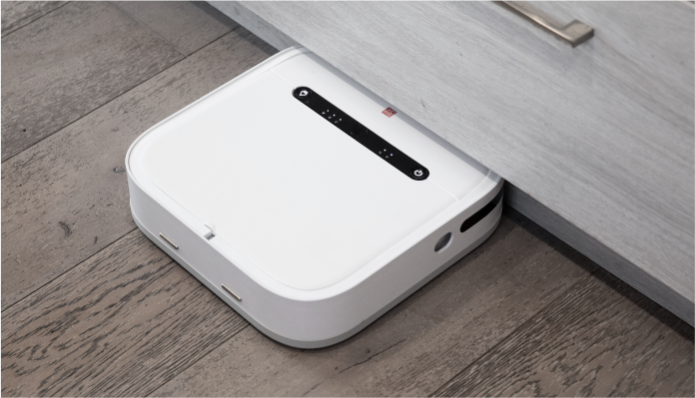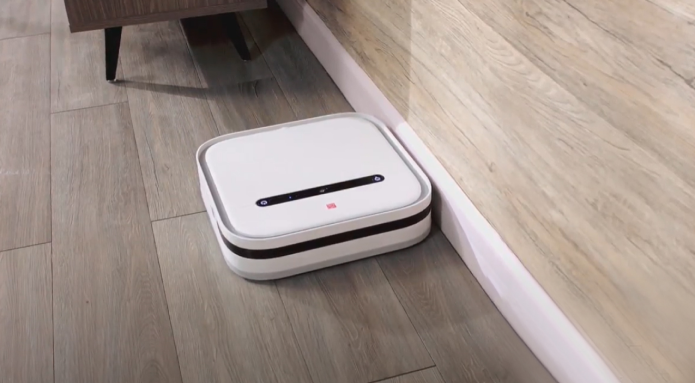 Handi-mopper not only gives the floor in your house a first-class deep clean but it can also disinfect and polish it. Just add any cleaning solution or polish to its tank. Keeping your floor clean has never been this easy! Empty water tank after using wax and dishwashing liquid.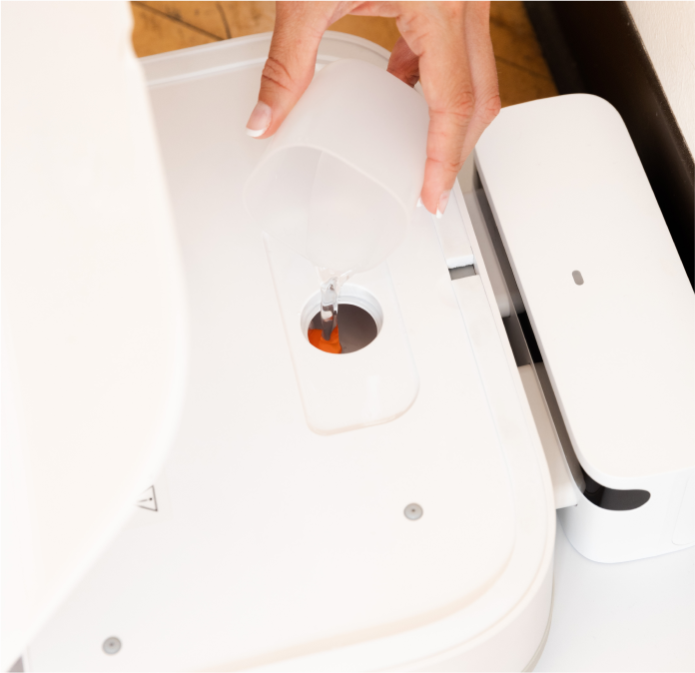 No matter whether it's light dust or stubborn spots caused by juice residue, Handi-mopper will remove them easily, effectively, and totally. Simply set the relevant mode and forget those stains ever existed.
Adjust the humidity level of the water sprayer and mopping frequency and choose one of 3 modes. Handi-mopper will take care of all the rest!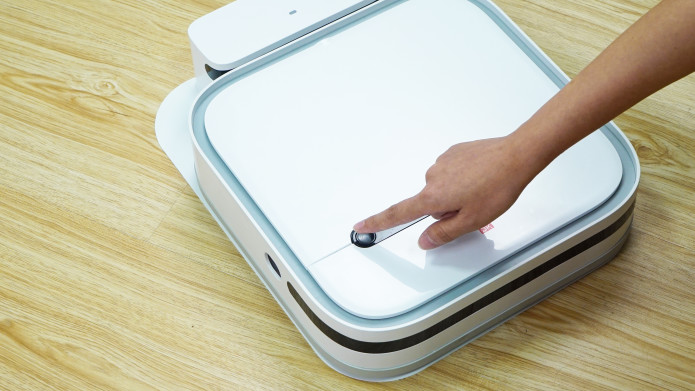 Edge Cleaning: The robot starts mopping alongside the walls.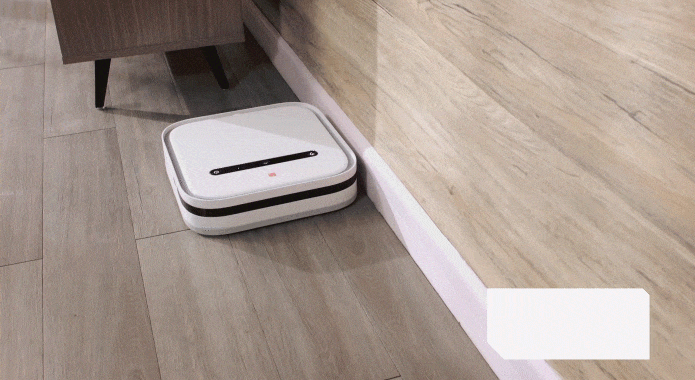 Standard Cleaning: The robot starts moving from the charging dock, mopping within 4m*4m zones one by one.
Spiral Cleaning: The robot starts mopping from the setting point, drawing circles outward — one circle anti-clockwise and one circle — clockwise, following which it goes back to the start point. The diameter is 1.25 meters.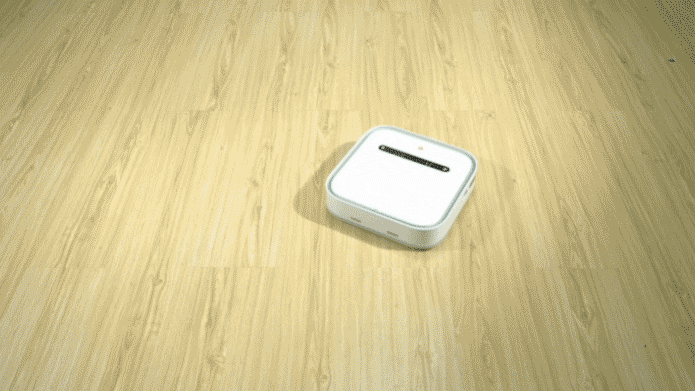 Handi-mopper works with the intuitive Tuya Smart App. Simply connect your robot mop to your Tuya app, set the cleaning mode and start mopping anytime, no matter where you are. You can also time the regular auto works for weeks to ensure the floor in your house is always clean.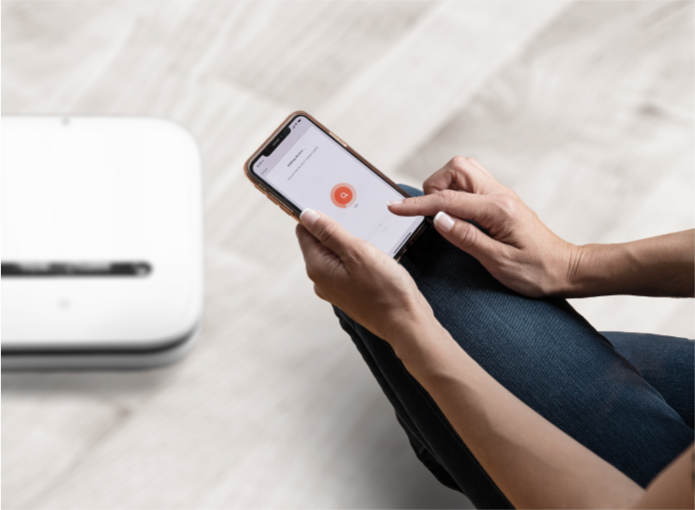 Handi-mopper is always on duty. With its built-in Wi-Fi connectivity, you can order it to clean your floor while you're in the office or on vacation! And if you need more control, turn it on and track its progress through the app. All in all, what can be better than stepping into your house with a floor as clean as new?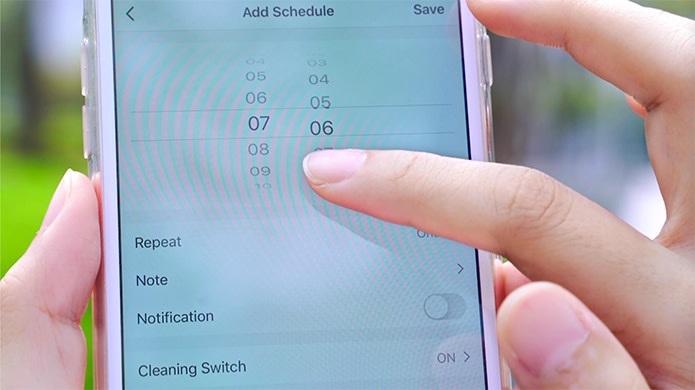 Handi-mopper won't ever fall down stairs. Thanks to its smart fall prevention sensors, it detects and escapes any height of at least 7 cm.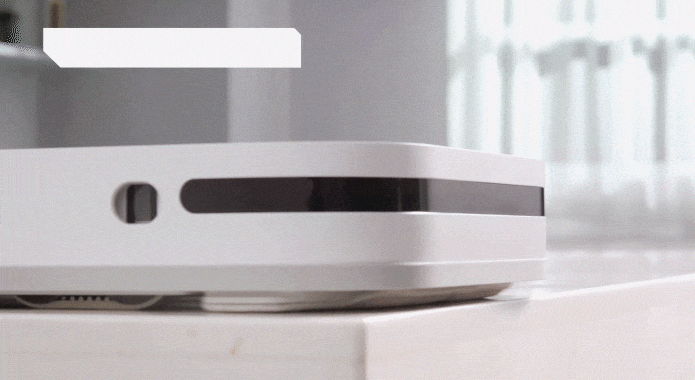 You don't need to worry your robot mop will ever let you down and leave your floors dirty. Handi-mopper goes to the charge dock automatically once it finishes its cleaning task or its power is below 20%. After getting the necessary juice, it continues the unfinished task or waits for your next order.

Made of durable materials, Handi-mopper is designed to last. It comes with a set of durable mops — made of 80% dacron and 20% chinlon — that can be used repeatedly.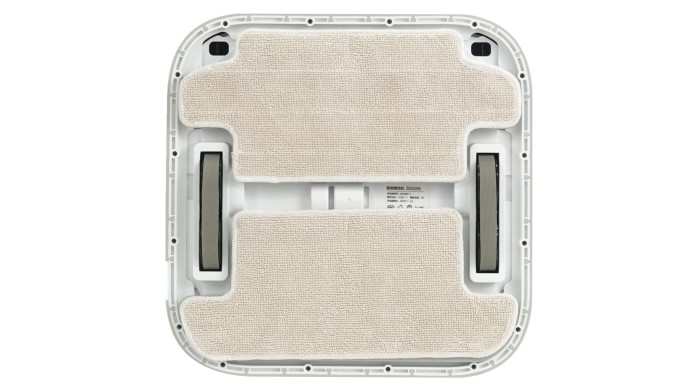 View full details
Shipping

We offer 7-10 days of Expedited shipping and 15-25 days shipping. Big item to the Middle East etc will be refunded if cannot be shipped.

Returns

We offer a 1-year warranty for all items, please contact us if there is any issue and we will be there for you.